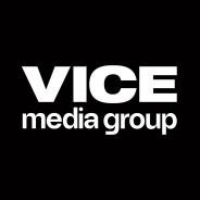 Full Time Job
Creative Director
Vice Media Group
Job Description
Title: Creative Director
Reports To: GCD or ECD
Function: Creative
Department/Line of Business: Virtue
Location: Anywhere in the U.S.

Virtue is looking for a Creative Director who loves to create brand fame at the intersection of advertising and entertainment. Your work should not only be culturally-relevant; what you do and make should BE culture itself. You should know what it takes to make a piece of work or a brand famous, newsworthy, and deserving of people's time and attention.

As a Creative Director, you'd be responsible for overseeing creative work, new projects, and pitches. More junior creative teams will depend on you for guidance on the work itself. In addition,
you will have a couple of direct reports who will need your mentorship outside of specific projects
or craft.

CDs at Virtue are expected to be very hands on with their work. They sometimes oversee teams,
but not always. At the same time, CDs are expected to stretch upward as well, owning client
presentations, being the creative point person on pitches, and operating autonomously as
required.

As a CD, there will be times when you are the very last creative person to see and bless a piece
of work before it goes out to the client. At Virtue, we trust you can get the job done and maintain
creative integrity while working hand-in-hand with your counterparts in other departments and
building a positive culture and environment.

What you'll need to do:
• Meet and exceed the ECD's expectations for creative excellence and brilliance by pushing for great work from the start of every project.
• Take creative feedback from multiple sources and sort out how to address it, directly or indirectly, for the benefit of the work.
• Work with strategy and client management to think holistically through the ask, the brief, the insight, the approach. Keep those elements and guidance from other departments in mind throughout the process.
• Drive creative direction and vision for your project or sometimes multiple projects, making sure none of them backslide over the course of creative development
• Be a sounding board and supportive creative leader for your team, while at the same time making sure they understand the high expectations of the work.
• Cultivate a culture of high-volume creativity. Push yourself and junior teams to come up with lots and lots of ideas, knowing that most of them will either miss the mark strategically, creatively, or feasibly. From this process, beautiful gems can be unearthed.
• Lead your team in developing creative presentations, coordinating pitches, being a strong creative representative in front of clients, handling shoots, etc
• Take direction from your ECD and remain ready to constantly better the work. Accept feedback from your ECD, GCD, heads of departments, and others with openness and grace.
• Jump in to teach more junior creatives whenever the opportunity arises. Your knowledge is invaluable to them.
• Make sure you and the creative department as a whole are aware of the work out there in the industry right now, even globally. Not just the bad stuff, but the 'good' stuff too.
• Work with the Business Development team to handle creds meetings, client engagement opportunities, etc.
• Remain current with pop culture in your areas of interest, but also remain aware of the broader zeitgeist. Bring that knowledge to your projects, and require it of your team as well.
• Work collaboratively and respectfully with members of other departments (strategy, client
management, creative production, integrated production, etc).
• Constantly work to ensure the work your team is putting out is creatively and aesthetically ambitious.
• Remain (and help your team remain) adaptable to changing and sometimes stressful circumstances.
• As a creative leader, stay focused on solutions instead of problems.
• Contribute to a positive environment for all team members, speaking respectfully to and about your colleagues at all levels.
• Prioritize the collective needs of the agency over individual wants.

What you'll need to bring with you:
• Solid experience in advertising
• A creative mission, something to prove to yourself or the world
• A career history with at least one or two surprising choices
• The ability to simultaneously frighten, calm, and convince clients
• Senior-level presentation skills
• Ability to balance owning and delegating
• An understanding of what it takes to persuade people, internally or externally, to get excellent work made
• Interpersonal savvy; the ability to relate well to all kinds of people, build rapport, form constructive and effective relationships, utilize diplomacy and tact, and diffuse even high- tension situations comfortably
• A scrappy attitude. Resourcefulness. No dependence on big budgets or stacked staffing for your projects.
• Integrity and trustworthiness; ability to be direct and truthful, present the unvarnished truth, keep confidences, admit mistakes, and never misrepresent oneself for personal gain.
• Knowledge of how to get different teams and departments to work together to make something great
• Contemporary taste in design, copy, art direction, music, etc. All the magical stuff we use to make our work.
• A history of participating in culture in a genuine way
• Honesty, honesty, honesty. With creatives, with clients, with colleagues, and with yourself.
Location
Company Profile
Vice Media Group
VICE Media Group is the world's largest independent youth media company. Launched in 1994,VICE has offices in 35 cities across the globe with a focus on five key businesses: VICE.com, an award-winning international network of digital content; VICE STUDIOS, a feature film and television production studio; VICE TV, an Emmy-winning international television network; a Peabody award-winning NEWS division with the most Emmy-awarded nightly news broadcast; and VIRTUE, a global, full-service creative agency with 25 offices around the world.