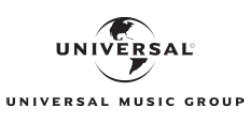 Full Time Job
Sr. Manager, eCommerce Operations
Universal Music Group
Philadelphia, PA
04-08-2021
Paid

Full Time
Mid (2-5 years) Experience
Job Description
The Sr. E-Commerce Operations Manager works to plan, implement, manage, and maintain efficient online store and order operations, tracking workflow systems to ensure timely execution and communication of all projects from inception to fulfillment. Sr. E-Commerce Operations Manager reports to the Director or Logistics and will play a key role in helping to develop and maintain Universal Music Group's E-commerce process.

How you'll CREATE:
• Serve as the day-to-day contact for all things related to campaign and order operations
• Work closely with cross-functional team lead to maintain an understanding of priorities, product launch assortment & overall store performance to deliver appropriate representation to label management and stakeholders
• Support D2C department with the completion of ad-hoc client store and product requests, including review and approval of data entry by store managers at the time of store/product launch
• Track production status and collaborate with clients and vendors to ensure deadlines are met and all issues are effectively communicated and resolved
• Monitor inventory levels to ensure the product is arriving and orders are being fulfilled in a timely manner, consistent with communicated customer timelines
• Responsible for overseeing and tracking pre and post-sale activity, liaising with supporting departments to identify and execute corrective actions when necessary
• Work with internal fulfillment team to assist in ideating and implementing new processes to close operational gaps and improve efficiency
• Serve as an advocate for the consumer experience from the time of project ideation to post-sale engagement
• Engage with the Order Management team to filter and review customer feedback to drive improvements and process development
• Liaise with customer service teams to proactively approach projects pre and post fulfillment, ensuring they have the latest details to work from to provide exemplary customer experiences
• Produce and distribute frequent sales, backorder, receiving, shipping, and inventory reports, including troubleshooting and resolving issues
• Proactively identify operational problems, project-related issues, changes, variances, and contingencies that may arise; facilitate problem resolution with appropriate parties
• Bring your VIBE:
• Demonstrated ability to effectively collaborate with many individuals and teams, including many different personalities.
• Ability to comfortably manage multiple projects at a time, while staying on deadline and sustaining quality of work.
• Identify and set priorities which accurately reflect the relative importance of job responsibilities and department initiatives
• Ability to quickly and calmly react to changing organizational needs and deadlines, both internal and external.
• Proactive and adept problem solver; ability to come up with inventive solutions on the fly.
• Extremely detail oriented and organized.
• Strong working knowledge of Product, Inventory and Order management systems
• Strong math and analytical skills
• Proficient in Excel & Microsoft Office
• Very strong communication skills
• Ability to work independently and follow through on assignments with minimal direction
• 4-6 years of experience working eCommerce
• Bachelor's Degree in Business, MIS, Merchandising or a related field
• Perks Playlist:
• Competitive Compensation Package including Salary, Benefits and Generous 401k Savings Plan
• Paid Time Off – Paid Holidays, ''Gift Week'', Summer Fridays
• Student Loan Repayment Assistance
• Employee Developmental Support
• Annual Gym Reimbursement Package
• Pet Insurance, plus much more!

Universal Music Group is an Equal Opportunity Employer

Disclaimer: This job description only provides an overview of job responsibilities that are subject to change.
Location
Company Profile
Universal Music Group
We are Universal Music Group, the world's leading music company. We are the home for music's greatest artists, innovators and entrepreneurs.