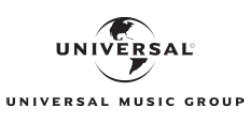 Full Time Job
Senior Audience Manager
Universal Music Group
Kings Cross, United Kingdom
01-08-2021
Job Description
Capitol is a smaller label with the Universal Music UK family that thrives on collaboration, creativity and team work. The label punches well above its weight with global superstars including Sam Smith & Liam Payne, hotly tipped ones to watch for 2021 including Mae Muller & Zoe Wees, as well as some brand new signings yet to be announced.

Skills & Experience

Be Influential
• Overall responsibility for Capitols artists audience development/digital marketing strategy, working closely with Marketing Directors and Creative Team
• Manage the Audience Development / Digital Marketing Team with a focus on nurturing and developing junior staff in the team
• Leading and advising the team and our artists overall strategy for fanbase building initiatives, which drive engagement and growth
• Set strategy to help create an early buzz & grow/develop audience early in the campaign
• Enable Artist to establish their story/positioning through social channels
• Regular label updates on audience growth across all relevant metrics (social numbers, database, consumption numbers etc.) and general digital activity on artist campaigns
• Provide context for the wider label team at every turn, whilst also advising and helping your team members to do the same

Be Digital

eCRM
• Analysing results and feedback for future campaigns
• Monitoring upcoming news / touring, planning 2-3 months in advance
• Merging databases with other labels / management / tour promoters upon signing
• Analysing and feedback for future campaigns
• developing long term plans and strategies for each artist– deciding which platform is best for fanbase – ECRM or Messenger, or both
• Best practices - Merging with other labels / management / tour promoters upon signing
• Building up an acquisition strategy as part of the wider digital plan – securing content for database drivers, Prizes / incentives for comps

Commercial focus
• Briefing in and implementing Spotify 'follow' / Apple Music 'pre-add' tools
• Managing D2C / webstore elements with commercial team
• Spotify 'follow' / Apple Music 'pre-add' campaign ideas.
• Managing the relationships between the DSPs and the label.
• Working with DSPs to build bespoke marketing campaigns and partnerships

Websites
• Oversee the Build & upkeep
• Campaign Splash page builds
• Oversee / lead on all key announcements (Album / Tour news, pre order to gain access)
• Tracked link management
• Fully understand and actively communicate the latest innovations and consumer trends in digital media to the rest of the label
• Use consumer data and research to identify new opportunities and communicate to the marketing and promotions teams
• Understand consumer behaviour on and offline and devise tactics which address their needs and positively engage them. Source relevant research and data to inform artist strategies

Be Social Media Savvy
• Ensure the team is doing ongoing review of which agencies Capitols use for social channel management and strategy
• Ensure the team are creating assets and tools which are either tech firsts or cut through the noise online
• Mentor artists and fellow team members on best practices and uses of social

Influencer strategy managed monthly
• Ensure Capitol's strategy on partnering with influencers is in place and communicated with the wider team
• Use influencer and social listening tools

Recruiting and overseeing Social Media Agencies for artists campaigns
• Ensure you and the team are review and approving social calendar.
• Be across key artists overall campaign timelines
• Brief in day to day content with Marketing/Creative teams and Bespoke creative for key DSPs
• Ensure best practices are implemented
• Week on week posting across channels and identify anything inconsistent with campaign brand/ objectives
• Monitor reports and act on insights. Provide context and present findings to wider team

Be Strategic
• Lead on Capitol's relationships with Facebook, Twitter, Google, Snapchat, Shazam, Tik Tok, Triller, Smule, Podcasts and other key platform partners in order to secure high value profile for the Capitol roster
• Work closely alongside the Streaming & Commerce team to manage relationships with YouTube, Soundcloud and other DSPs where necessary
• Integrate new digital deals/partnerships into marketing and promotional planning
• Commission bespoke content and tools for third party placement, particularly across social networks but possibly wider placement
• Understand and police the Universal Content Guidelines and educate artist / management on implementation
• Negotiate added media value around exclusive content
• Deliver cross media opportunities working with Capitol's promotions team, e.g. BBC Radio 1

Be Collaborative
• Work with the Director of Streaming & Commerce to help ensure a consistent dialogue across the label in order to maintain a digital approach and implement digital deal opportunities
• Work with the marketing and creative teams closely and FUSED media planning teams to ensure consistency and amplification throughout all artist campaigns

Be a Team Player
• Alongside the Marketing Directors & Director of Streaming & Commerce, help motivate the Audience development/digital marketing team to seek new opportunities and continually review effectiveness
• Promote basic digital media principles in all functions

Person Specification
• Experience in similar senior role, with experience of managing your own team and a proven track record of nurturing and developing junior staff
• A technically astute individual who has a high level of experience of working in Audience Development, social media, digital marketing or similar in Entertainment (ideally within Music Industry)
• Passionate about music, data and the digital landscape
• Experience of delivering multiple fan and partner activations
• Proven experience in managing, building and nurturing eCRM email databases
• Good knowledge of Google Analytics, data segmentation and be able to provide context of data sets back to the label
• A good understanding of the value of rights ownership and content in the web space
• Strong existing relationships with key platforms: Facebook, Twitter, Google, Snapchat etc.
• A commitment to excellence and pursuing a career in Audience Development/Digital marketing
• Excellent verbal and written communication skills with the ability to deal with people at all levels within the business
• Highly organised with the ability to keep calm under pressure.
• Flexible and able to prioritise own workload
• Self-motivated with the ability to deal with the routine tasks as well as the more challenging aspects of the role
• Tactful and diplomatic, especially when dealing with Artists and Management
• Experience in responsive cross-browser and device web design.
• Good understanding of SEO (Search Engine Optimisation) best practice
• Basic HTML coding skills essential
• Knowledge and experience of website and asset hosting
• Good knowledge of Photoshop, Dreamweaver or similar graphics software desirable, but not essential
• Experience with WordPress CMS

Your Benefits
• Group Personal Pension Scheme (between 3% and 9%)
• Private Medical Insurance
• 25 paid days of annual leave
• Interest Free Season Ticket Loan available
• Holiday Purchase scheme
• Dental and Travel Insurance options
• Cycle to Work Scheme
• Salary Sacrifice Cars
• Subsidised Gym Membership
• Employee Discounts (Reward Gateway)

Just So You Know…

The company presents this job description as a guide to the major areas and duties for which the jobholder is accountable. However, the business operates in an environment that demands change and the jobholder's specific responsibilities and activities will vary and develop. Therefore, the job description should be seen as indicative and not as a permanent, definitive and exhaustive statement.
Location
Company Profile
Universal Music Group
We are Universal Music Group, the world's leading music company. We are the home for music's greatest artists, innovators and entrepreneurs.