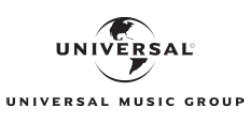 Full Time Job
Senior Administrator
Universal Music Group
Kings Cross, United Kingdom
03-05-2021
Job Description
The UK Admin department at UMP provides a client focused service with the mandate to provide an industry leading customer service offering, through new technologies and a constant refinement of process delivered through innovative thinking across the team. We're looking for someone to be a key member of this team and join us as we embark on this next chapter for UMP

Skills & Experience

Be Organised
• Ensuring all processes adhere to internal SOX requirements
• Supporting the loading of song data into our Administration platform.
• The maintenance of our bespoke systems to ensure data integrity
• Coordination of Translation and Arrangement Requests.
• Identification and collection of missing revenues across multiple income sources

Be Analytical
• Analysing music publishing agreements to extract the necessary information required for loading on to our internal Admin platform(s)
• Facilitate the reconciliation of internal and 3rd party income files holding Copyright and Royalty data
• Analysis and interrogation of chart, sales and broadcast data to assist with royalty tracking

Be Collaborative
• Supporting the Quarterly Royalty Close and Payment Cycles
• Being client facing for both Copyright and Royalty queries
• Support, liaise and communicate across all areas of the UK Administration department, Royalties. Copyright and Royalty Review.
• Ad Hoc tasks and projects as directed by Head of UK Admin

Person Specification

Necessary
• Previous copyright and Royalty administration experience with a music publishing company
• Advanced excel skills
• A team player but with the ability to use initiative when required
• Able to work to deadlines and remain calm under pressure
• Familiarity with music publishing agreements and associated terminology
• Effective communicator
• High attention to detail
• Excellent numeracy
• Ability to manage deadlines and work to timetables
• Experience of works entry into a Copyright platform along with an understanding of song registration procedures (CWR and PRS for Music on-line notifications)
• An aptitude for logical thinking and problem solving

Desirable
• Experience with SAP and iSeries
• Good understanding of the workings of collection societies worldwide.

Your Benefits
• Group Personal Pension Scheme (between 3% and 9%)
• Private Medical Insurance
• 25 paid days of annual leave
• Interest Free Season Ticket Loan
• Holiday Purchase scheme
• Dental and Travel Insurance options
• Cycle to Work Scheme
• Salary Sacrifice Cars
• Subsidised Gym Membership
• Employee Discounts (Reward Gateway)

Just So You Know…

The company presents this job description as a guide to the major areas and duties for which the jobholder is accountable. However, the business operates in an environment that demands change and the jobholder's specific responsibilities and activities will vary and develop. Therefore, the job description should be seen as indicative and not as a permanent, definitive and exhaustive statement.
Location
Company Profile
Universal Music Group
We are Universal Music Group, the world's leading music company. We are the home for music's greatest artists, innovators and entrepreneurs.