This posting is no longer active and was removed on 11/02/2020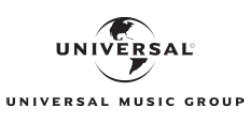 Full Time Job
Producer
Universal Music Group
Kings Cross, United Kingdom
10-15-2020
Job Description
As producer at Universal Production Music your primary role will be to produce albums for the production music catalogue, created with the purpose of being synced on TV, advertising and other media. You will be part of a team of producers releasing content for Universal's labels, including Atmosphere, Bruton, Chappell & Focus. Outside producing, you will manage relationships with our joint venture labels, build strong connections with our existing composer roster while forging new ones and seek out ways to improve our repertoire offering. You will be expected to:
• Produce albums, from conception to release
• Manage recording sessions when required
• Proactively research and identify current music trends and gaps in the catalogue
• Build composer relationships and research new talent to join roster
• Manage relationships with our joint venture labels
• Oversee bulk catalogue projects when required, such as Archival & Classical repertoire
• Manage the release schedule
• Any other ad hoc duties as directed by Head Of Production

Skills & Experience

Be Creative
• Devise and conceptualise album briefs
• Provide clear and concise creative feedback to composers on demos
• Be innovative in developing ideas to improve repertoire offering

Be Organised
• Project management with ownership and accountability of your work
• Work to deadlines, ensuring repertoire is produced, mastered & released on time

Be Collaborative
• Be a team player who can integrate well with the wider production music team, working with other areas of the business when required
• Manage existing relationships with our composer & songwriter roster and proactively build new ones
• Act as ambassador for the production team in client facing meetings as required

Be Analytical
• Provide an analytical approach to listening to and reviewing audio
• Utilize data to help inform on new content to create

Person Specification

Essential
• Proven experience of briefing composers and producing music for media at a production music, sync, broadcasting or production company
• Knowledge of music recording & production techniques and ability to confidently communicate to composers
• A passion and in depth understanding of the music and media business
• A broad interesting in music across a wide variety of styles & genres
• Methodical, thorough and process driven with immaculate attention to detail
• Ability to manage a large workload working across many albums simultaneously

Desirable
• Degree-level qualification in music, media or closely related discipline, or equivalent industry experience
• Experience in metadata taxonomy and tagging of music
• Experience working with DAWs, such as Pro Tools, Logic, Ableton

Your Benefits
• Group Personal Pension Scheme (between 3% and 9%)
• Private Medical Insurance
• 25 paid days of annual leave
• Interest Free Season Ticket Loan
• Holiday Purchase scheme
• Dental and Travel Insurance options
• Cycle to Work Scheme
• Salary Sacrifice Cars
• Subsidised Gym Membership
• Employee Discounts (Reward Gateway)

Just So You Know…

The company presents this job description as a guide to the major areas and duties for which the jobholder is accountable. However, the business operates in an environment that demands change and the jobholder's specific responsibilities and activities will vary and develop. Therefore, the job description should be seen as indicative and not as a permanent, definitive and exhaustive statement.
Location
Company Profile
Universal Music Group
We are Universal Music Group, the world's leading music company. We are the home for music's greatest artists, innovators and entrepreneurs.