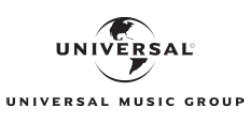 Full Time Job
Digital Optimization Specialist
Universal Music Group
Manila, Philippines
03-18-2021
Job Description
We are in search of a Digital Optimization Specialist to be based in Manilla.

Role Summary

This role helps to shape and execute channel and artist profile strategy for Universal Music Philippines. The candidate should have experience with Spotify, Apple Music, YouTube Music, ideally launching and optimizing a network of channels. A strong understanding of all the digital streaming ecosystem, a passion for music and an insatiable curiosity about the consumer and their music and video consumption will be key to success in this position. This person will work cross-functionally with all departments to pilot new channel development, while managing existing the channels under Universal Music Philippines.

About this role
• Manage content strategy, video optimization and viewership growth for existing and newly created channels. Work with internal and external stakeholders to spearhead channels rollout, including determining content proposition, programming strategy, legal clearances, branding and video optimization.
• Actively manage existing digital platforms (Spotify, Apple Music & YouTube), subscribers and audiences. Management includes channel and profile branding, programming, optimization (eg. Titles, tags, descriptions, annotations, etc) and reporting strategies.
• Develop data-driven recommendations for activation on digital platforms, with the goal of driving content engagement, brand awareness and monetization of content.
• Work with Analytics team to derive insights from YouTube Analytics, Google Analytics, as well as and other social platforms, to drive viewership and engagement. Lead creation of recurring reporting on impact of rollout and optimization efforts against newly established benchmarks for success.
• Work cross divisionally to ensure all music and enhanced content is flowing through YouTube s CMS and is effectively tagged to enable CTR and engagement.
• Collaborate with international territories to share best practices around YouTube channel execution and audience insights.
• Work across the studio to ensure digital platforms efforts can be leveraged by other teams for consumer insights, data collection, programmatic buying and general commercialization of content.

Desirable Traits:
• In-depth experience on Spotify, Apple Music, YouTube (including YouTube Music)
• YouTube Certified: Audience Growth credentials strongly preferred.
• Expert level understanding of digital platforms, video platforms and social ecosystems.
• Experience with multi-platform content release strategy and best-practices across platforms.
• Experience working within the YouTube CMS and with YouTube/ Google analytics.
• In-depth understanding of audience retention metrics (e.g. Average view duration vs. % completion, watch time).
• Experience leveraging/ implementing In-video programming mechanisms (e.g. link cards and end screens).
• Ability to keep up with ever changing YouTube eco-system and new features (e.g. Community tab).
• Cross-platform, video SEO expect (e.g. Best practices for titles, descriptions, tags and thumbnails).
• Deep knowledge how to engage with fan (video-based) communities through Facebook, Twitter, Pintrest, Vine, Instagram, Snapchat.
• Knowledge of entertainment industry, specifically digital distribution landscape.
Location
Company Profile
Universal Music Group
We are Universal Music Group, the world's leading music company. We are the home for music's greatest artists, innovators and entrepreneurs.