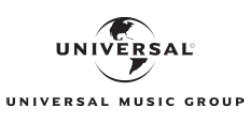 Full Time Job
Data & Analytics Manager
Universal Music Group
Kings Cross, United Kingdom
02-04-2021
Job Description
Data & Analytics Manager (Maternity Cover)

The UK Administration department at UMP provides a client focused service with the mandate to provide an industry leading customer service offering, through new technologies and a constant refinement of process delivered through innovative thinking across the team.

Skills & Experience

Be Analytical
• Analysis of missing income across numerous income sources for Universal Music Publishing
• Compilation of data (products, controlled repertoire etc) for analysis, in connection with Global Royalty Review
• Continuous review of global income streams for allocation of Royalty Review resource and development of processes
• Assisting with client audits & enquiries
• In depth royalty analysis for key clients
• Review of society suspense
• Ad-hoc analysis for various areas of the business
• Survey on local society terms & conditions

Be Collaborative
• Managing a small team and departmental processes for delivery of key reports to agreed timetables
• Sitting within the overall administration function, Data & Analytics works closely with the Royalties and Copyright departments to ensure claims are in place and income is collected accordingly
• Working closely with Global Royalty Review on international projects & enquiries
• Working with Global Tech as the UK administration lead for development of analytics and reporting systems
• Building relationships through regular liaison with clients, rights societies (or similar) and internal departments within Universal Music Publishing
• Key performance metric reporting to management

Person Specification
Necessary
• Advanced analytical skills with the ability to work with large data sets across various platforms
• Adaptable with the ability to deal calmly with changing priorities
• Highly organised with the ability to manage own time effectively and that of a team
• Strong initiative and problem-solving skills especially under pressure and in a fast-changing music publishing arena
• Proven ability to promote and implement new procedures and processes to improve efficiencies in royalty tracking
• Strong verbal, written and reporting skills.
• Ability to present different aspects of data and analytics to senior management as required, including using Powerpoint presentations where necessary
• Excel to Advanced Level
• Extensive experience and knowledge in working with music publishing administration systems
• Ability to cope with the multiple demands and pressures placed on this role
• A dynamic and motivated individual willing to go the extra mile to achieve the high demands placed on a UK tracking department
• Ability to be able to engage with other admin departments and areas
• A good understanding of the Market Forces of the Music Publishing Industry
• Experience in managing a small team

Desirable
• International royalty and / or royalty tracking experience within a music publishing company
• Knowledge of VB Scripting
• Experience using an AS400 system
• Experience in MicroStrategy

Your Benefits
• Group Personal Pension Scheme (between 3% and 9%)
• Private Medical Insurance
• 25 paid days of annual leave
• Interest Free Season Ticket Loan
• Holiday Purchase scheme
• Dental and Travel Insurance options
• Cycle to Work Scheme
• Salary Sacrifice Cars
• Subsidised Gym Membership
• Employee Discounts (Reward Gateway)

Just So You Know…

The company presents this job description as a guide to the major areas and duties for which the jobholder is accountable. However, the business operates in an environment that demands change and the jobholder's specific responsibilities and activities will vary and develop. Therefore, the job description should be seen as indicative and not as a permanent, definitive and exhaustive statement.
Location
Company Profile
Universal Music Group
We are Universal Music Group, the world's leading music company. We are the home for music's greatest artists, innovators and entrepreneurs.