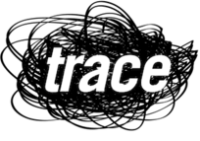 Full Time Job
Roto Animation Artist
Trace
Job Description
Trace was founded in 2010 by former staff from The Mill. Trace provides the best, most consistent VFX (Visual Effects) outsourcing to the world's top companies.

Initially focused on the VFX service of rotoscoping, the breadth of Trace services quickly grew to include paint, tracking, 3D, and pipeline development. Today, Trace has producers in New York, London and Los Angeles, with a staff of over 1000 in Mumbai, Trace is the world's leader in visual effects prep outsourcing.

We believe that running a successful visual effects company is dependent on attracting and retaining the best talent. Named the number one VFX company to work for in India, we produce the highest quality work by nurturing the best people. At Trace we aim to be the best in the world at whatever we do – and settle for nothing else. We are a consistent and responsible partner for the world's VFX industry.

A Roto Animation Artist is responsible for delivering high quality 3D Character Roto Animation. Responsible to match the movement & silhouette of the 3D character to the live-action shot
• Roto-animate a variety of characters and / or objects that match the film backplates for various film projects and maintain consistent shot quality
• Work closely with Roto Animation Supervisors / Leads to create convincing performances and motion of characters and objects in both screen and 3D space within the animation package for the addition of CG effects

Qualifications

Roto Animation Essentials:
• Experience using Maya in feature film
• To be able to follow direction and take ownership of your tasks
• To be able to confidently flag when there are issues and lack of clarity of your tasks informing relevant supervisors and production managers
• To be conscious of continuity between scenes when working with other Roto Animation Artists on the same character/rig
• Ability to manage and prioritize multiple projects in a fast-paced environment

Any of the following technical skills is a bonus:
• Understanding of camera and rigid-body tracking, and the use of survey data when generating camera and object track
• Experience using other tracking packages are advantageous (3d Equalizer & Boujou)

Any of the following experience is a great advantage:
• Previous film industry experience will be preferred
• Experience with 3D Roto Animation; matching digital models to live-action plates

The details above provide an outline of the key requirements for candidates to apply for a role in this department. At Trace we have a number of job classifications within our artist team structure. These are:
• Junior
• Mid
• Senior
• Lead
• Supervisor

Based on your skills we will assess your suitability for a particular role during the application process.
Location
Company Profile
Trace
Technicolor is home to the world's premiere portfolio of visual effects brands, services, and creative innovations. With locations that span the globe, and service offerings tailored to the specific creative and storytelling needs of each project, we power premium content. Our diverse family of VFX brands includes: MPC, The Mill, MR. X, Mikros MPC Advertising, and Technicolor VFX. Each studio has their own unique approach to help storytellers create out of this world experiences.