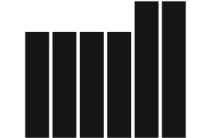 Full Time Job
VFX Supervisor / Compositor
The Mill
Job Description
The Mill is a global creative partner for agencies, production companies and brands, working across all media channels and platforms.
We are trusted specialists in visual effects, creative technologies and content production Our projects include the creation of digital products and virtual experiences, as well as world class visual effects and video production.
We are a vibrant network of talented artists, producers, directors and creative technologists from multinational backgrounds. We nurture innovation, flexibility and diverse ideas across our studios in London, New York, Los Angeles, Chicago, Berlin and Bangalore. We are all united by one single ambition: To create extraordinary and memorable work that captivates and excites audiences.
We are The Mill. We create the extraordinary.
Our global Visual Effects team combines talent with technology, artistry with rigor, the familiar with the fantastic. Our work can be inspiring or invisible, but always unforgettable. From the language of colour to the hand drawn and photo-real, we bring ideas to life through the use of movement, storytelling and timing.
In this role we require someone to work both in a team and on their own in a fast paced environment, delivering a high level of expertise across multiple disciplines, predominantly for our commercials department.
You will have a keen eye for detail, excellent communication skills and technical knowledge and have relevant experience in a commercial, film or TV environment.
Responsibilities:
• Is able to manage large projects and coordinate the Flame and Nuke output and quality control, from initial conception to completion of the project.
• Clear understanding of Comping, Matt Painting, Nuke, and can understand and comment on CG and Design specialisms in the context of the overall look and feel of the project.
• Exceptional Technical ability in order to trouble shoot problems.
• Can demonstrate new ways of thinking ensuring the Mill is at the cutting edge of creativity in our industry by leading the way through pushing boundaries 
on technical innovation, often approached to advise on technique.
• Must work closely with the client to advise on most effective ways to shoot, and best process for creating their ultimate vision.
• As a shoot attend, provide production and clients on set with knowledge and expertise in all areas of on-set supervision.
• Ensure the clients' requirements are met and that the client is guided effectively through the creative process.
• Liaise with the London, New York and Los Angeles offices to encourage knowledge sharing, planning and cohesion.
• Must continually research, develop and adapt new and current ideas and techniques to ensure they remain innovative and at the forefront of our industry.
• Achieving the creative aims of the Director and/or Producers through the use of Flame and Nuke.
• Responsible for the 2D Post Production process, creatively leading the artists throughout the project and ensuring that good and clear communication occurs at all times between the artists, and client.
• Will handle the project from conception through to completion.
• Needs to work closely with Director to develop and interpret their creative vision.
• Briefs entire team on director's creative vision to enable artists to produce desired results.
• Communicates with and collaborates with the CG and Design teams to provide a seamless pipeline.
Qualifications
• Experience in Flame/Nuke post production.
• Experience of Leading/Supervising or previous VFX Supervisor experience in commercial or film industry.
• Creative eye and aesthetic judgement knowing composition, cinematic design and high quality finish.
• Needs to have a strong and exceptional understanding of Directing/Lighting/Camera work/Practical Effects/Camera Gripping/Art /CG.
• Innate sense of composition, light, colour and excellent attention to detail
• On set supervision experience.
• Ability to work to and meet strict deadlines often under pressure.
• Excellent communication, organisation skills and financial and budget management skills.
• Expert in industry standard software packages such as Flame and Nuke.
• A thorough understanding of the 2D & CG principles and pipeline is essential.
• You are a proven team leader with strong motivational qualities, technically and creatively astute.
• Able to effectively communicate with people at all levels.
Jobcode: Reference SBJ-ren058-44-213-63-130-42 in your application.

Find More Jobs Like This
Location
Company Profile
The Mill
Technicolor is home to the world's premiere portfolio of visual effects brands, services, and creative innovations. With locations that span the globe, and service offerings tailored to the specific creative and storytelling needs of each project, we power premium content. Our diverse family of VFX brands includes: MPC, The Mill, MR. X, Mikros MPC Advertising, and Technicolor VFX. Each studio has their own unique approach to help storytellers create out of this world experiences.