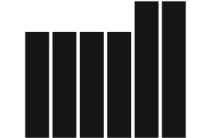 Full Time Job
Resource Manager - Brand Partnerships
The Mill
Job Description
The Mill is a global creative partner for agencies, production companies and brands, working across all media channels and platforms.

We are trusted specialists in visual effects, creative technologies and content production Our projects include the creation of digital products and virtual experiences, as well as world class visual effects and video production.

We are a vibrant network of talented artists, producers, directors and creative technologists from multinational backgrounds. We nurture innovation, flexibility and diverse ideas across our studios in London, New York, Los Angeles, Chicago, Berlin and Bangalore. We are all united by one single ambition: To create extraordinary and memorable work that captivates and excites audiences.

We are The Mill. We create the extraordinary.

In this role, the Resource Manager is responsible for resourcing talent for the Brand Partnership (BP) Line of Business across 5 global studios. The BP Resource Manager will partner with the studio Brand Partnership Team and Production Teams to assign sufficient and suitable resources to projects, balance workloads, source for freelancers and resolve resource conflicts across a team of strategists, creatives, client and project management and production staff. You are uniquely responsible for Brand Partnership's staff and will work with Resource Managers across all other departments – Design, CG, 2D, etc. - to additionally fulfill team requirements on projects.

You will be required to have in-depth knowledge of the range of talent capabilities and the tracking of projects from quoted to scheduled. The role requires an application to an Operations career path, in order to develop a keen understanding of talent skillsets and career expectations to support Operations Managers and Heads of Department to deliver and maximize the potential and creative output of the departments.

You must be extremely comfortable managing between 10-20 resources simultaneously across multiple concurrent projects and time zones. You must be able to pivot, switch focus and remain motivated in a fast-paced environment. We are seeking a curious, flexible, personable and driven team member who loves people, process and a good challenge.

R E S P O N S I B I L I T I E S

Leadership
• Maintenance of Ceta related and accuracy of bookings.
• Provide support and training to scheduling team in areas of talent utilization.
• Provide detailed understanding of BP offering and team skillsets to advise best team allocation for Creative Development and Production.
• Provide feedback on best practice to managers and Head(s) of Department.
• Host weekly check-ins with key stakeholders to ensure efficient assignment of all projects, identify excessive or under-utilization of talent, and solve any potential resource gaps.
• Join weekly cross-department/business line resource meetings reviewing and presenting slate of incoming work

Resourcing Infrastructure
• Responsible for suitable and accurate resourcing of projects.
• Work closely with all studios to ensure that BP resources are acting as a single cohesive unit.
• Assess incoming jobs for potential workshare and outsourcing needs and work with other Mill offices to coordinate workshare planning.
• Prompt and accurate delivery of information both upwardly to managers and to peers.
• Forge and maintain close relationships with staff and freelancers.
• Shape resource management tools, systems and templates- constantly striving to improve processes and workflow standardization

Commercial Operations
• Knowledge of P&Ls across Studios and understanding of how your actions directly correlate to success.
• Accurate scheduling to ensure quoted vs delivery is on budget.
• Ability to hire freelancers and negotiate rates.
• Pro-active liaison with HR on talent recruitment, freelance payroll, etc.
• Ensure the successful on-boarding/off-boarding of all employees (FTE, vendors and freelancers)

Talent
• Impartial perspective for members of the BP team when it comes to scheduling to aid career progression.
• Mediate resource sharing issues with Heads of Brand Partnerships.
• Ensure the accurate reporting of freelance numbers to Operations Managers and Commercial Manager.
• Management of Holidays/DOILs usage and allocation.
• Recruit the right talent for BP team. Facilitate the progress by selecting, planning, and interviewing, as well as tracking progress globally.
• Review candidate portfolios with a view to skillset match for open roles, and work with Ops to onboard successfully.

Qualifications
• Relevant work experience within a creative or advertising agency.
• Basic understanding of finance and business P&Ls.
• Curious, flexible problem-solver.
• Extraordinary communication skills, organizational skills, and people management skills. Fair, kind, collaborative and a trusted confident of confidential and sensitive information.
• Experience of working within the industry in both USA and EU is a plus.
Jobcode: Reference SBJ-d55xp3-3-236-232-99-42 in your application.
Find More Jobs Like This
Location