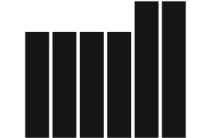 Full Time Job
Lead Technical Artist
The Mill
London, United Kingdom
2 days ago
Paid
Full Time
Senior (5-10 years) Experience
Job Description
The Mill is a global creative partner for agencies, production companies and brands, working across all media channels and platforms.

We are trusted specialists in visual effects, creative technologies and content production Our projects include the creation of digital products and virtual experiences, as well as world class visual effects and video production.

We are a vibrant network of talented artists, producers, directors and creative technologists from multinational backgrounds. We nurture innovation, flexibility and diverse ideas across our studios in London, New York, Los Angeles, Chicago, Berlin and Bangalore. We are all united by one single ambition: To create extraordinary and memorable work that captivates and excites audiences.

We are The Mill. We create the extraordinary.

Mill Experience is a strategic studio within The Mill creating mixed reality, virtual events, experiential activations and interactive products for brands and agencies.
The globe-spanning team of forward-thinking technologists and creatives works on innovation consultancy, project management, design, and execution to dream and build concepts beamed from the future.
From augmented reality to artificial intelligence, we use our unrivaled expertise to craft memorable visual experiences to engage and captivate audiences.

The Lead Technical Artist, as well as leading a team of Technical Artists, is responsible for establishing and upholding key workflows for art and asset creation for interactive projects relying on real-time technologies.

Responsibilities:
• Lead and manage a technical art team that create 3D assets and art for real-time projects, not limited to projects in XR, Interactive and Experiential.
• Create and maintain a robust real-time pipeline and educate the team on its use via training and documentation.
• Prepare assets for use in real-time projects adjusting where necessary to ensure they match as closely as possible the vision of the Creative Directors/Artists while remaining feasible in a real-time environment on the target platform.
• Advise on prospective hires, R&D and liaise with other Mill departments for asset creation.
• Optimise content through profiling and enhancing performance with the help of diagnostic tools and instructing the artists on modelling and texturing best practices.
• Be an expert in the various lighting techniques in real-time engines and instruct the artists in lighting best practices.
• Design complex materials for real-time game engines and instruct artists on best practices for material creation.
• Prototype experiences for the purposes of communicating ideas.
• Keep up to date with the latest industry developments across interactive, immersive and experiential and be motivated to share an educate others in the business.
• Maintain cross department visibility between the Creative Technology and VFX departments, specifically for art creation using real-time software.
• Keep abreast of Mill VFX department challenges and opportunities where CT can assist and collaborate.
• Identify the need for real-time tools/documentation and oversee their development and use in real-time projects.
• Be a key contact for related hardware and software vendors.

Qualifications

Technical
• Comfortable working with DCC software plus extensive knowledge of the other major art tools used in 3D content production.
• Highly developed knowledge of the real-time, game engine and associated pipelines.
• Knowledge of the different graphical capabilities of modern platforms such as desktop/laptop computers, games consoles, mobile devices and the web.
• Proficient in efficiently setting up assets in Unreal/Unity to a finished level of polish and adding simple interactions and logic using Blueprints or similar.
• Experience in creating shaders and materials for use in real-time projects.
• Have an established understanding of coding even if minimal.

Experience
• At least 5 years' experience as a Senior Technical Artist or similar.
• Proven experience of managing small (2) to large (10) teams.
• Excellent communication skills with the ability to break down complex technical approaches to something clients and team members can understand.
Location