This posting is no longer active and was removed on 02/25/2021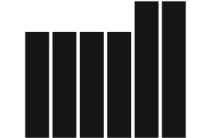 Full Time Job
Head Of Production
The Mill
Paid

Full Time
Senior (5-10 years) Experience
Job Description
The Mill is a global creative partner for agencies, production companies and brands, working across all media channels and platforms.

We are trusted specialists in visual effects, creative technologies and content production Our projects include the creation of digital products and virtual experiences, as well as world class visual effects and video production.

We are a vibrant network of talented artists, producers, directors and creative technologists from multinational backgrounds. We nurture innovation, flexibility and diverse ideas across our studios in London, New York, Los Angeles, Chicago, Berlin and Bangalore. We are all united by one single ambition: To create extraordinary and memorable work that captivates and excites audiences.

We are The Mill. We create the extraordinary.

Our global Visual Effects team combines talent with technology, artistry with rigor, the familiar with the fantastic. Our work can be inspiring or invisible, but always unforgettable. From the language of colour to the hand drawn and photo-real, we bring ideas to life through the use of movement, storytelling and timing.

The Head of Production (HoP) at The Mill is a senior management role. With extensive production experience, a proven senior/ leadership track record, an acute commercial awareness and highly developed communication and client skills, the HoP will work with the Director of Production and the studio management team to lead and develop the production department, maintain client relationships, improve internal production effectiveness and efficiency, and deliver both creative and commercial success.

Responsibilities:

Internal:
• To ensure the most effective use of the company's resources and to ensure the effective delivery of all projects to budget and on time.
• To oversee quotations and pitches with clients as necessary with more junior members of production.
• Monitor the overall tracking of projects in production and oversee course correction where required.
• Have a decisive voice in decisions (with the HoP, HoO and MD) on high discount, high risk, investment and/or pro-bono projects. This is pivotal to the success of business and will require interaction with operational (HR , Engineering, Marketing, Operations, Finance) and creative (2D, 3D, Design, Colour, Mill+, Emerging Technology) heads of departments.
• Ensure that quality standards and good working practices are met on all projects undertaken by the department.
• Develop, train, motivate and support all people in the department
• Work with the Director of Production and Head of Operations to develop a robust. modern L&D plan for all levels.Approval of Production PTO and ensuring the department is well staffed and working with the Production Supervisors to ensure workload is distributed fairly.
• Closely monitor service departments of the business including BEAM.TV, Media Transfer/MCR, Dispatch, Hubspot platforms etc. to continually review, refine and improve on the efficiency of our systems and our client services.
• Encourage and implement improved efficiency in production administrative and paperwork processes. Liaise regularly with finance and commercial to ensure the best use of CETA and that correct rate cards are upheld.
• Be responsible for implementation of relevant actions, derived from working alongside the Commercial Manager, to improve the operational performance of New York Production.
• Be responsible for inducting all fulltime and freelance production staff.
• Monitor, and take steps to care for, artist welfare while also providing balanced protection for our clients and upholding the level of service/work they should expect from The Mill.
• Promote the advancement of all Mill offerings both internally and externally (VFX, Direction, Finish, CT, DTB etc.)
• On a regular basis, meet with heads of other Mill departments.
• Regularly meet with HoP counterparts across the group to ensure best practice and seamless information and project sharing between studios.
• Chairing of regular production meetings.
• Annual performance reviews of the production team and supervisors.

External:
• The Mill NY HoP must liaise closely with the Director of Production, Supervisors and EPs on outward sales initiatives; ensuring consistency with production staffing and client relationships.
• Monitor the satisfaction and retention of existing clients and be an escalation point when issues arise.
• Develop and maintain an 'ear' to the market and disseminate relevant information to the production team and key staff at The Mill.
• Network with agency, production company and editorial clients.
• Work with the Director of Production to ensure a consistent senior point of contact for agency peers when required.
• Attend regular industry events with key senior clients; Assist the coordination of client engagement with the EP team

Qualifications

Essentials
• Proven ability to lead and motivate a team.
• Working knowledge of the Post Production process and the US advertising industry.
• Highly organized.
• Exemplary time and project management skills.
• Excellent written and verbal communication skills across all levels.
• Proven ability to prioritize conflicting tasks.
• Able to remain calm and confident in a fast-paced environment.
• Flexible working hours.
• Attention to detail and a willingness to go the extra mile.

Experience
• 8+ years experience as a senior producer/ supervisor.
Location