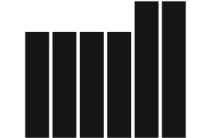 Full Time Job
Crowd Technical Director
The Mill
London, United Kingdom
11-12-2020
Job Description
The Mill is a global creative partner for agencies, production companies and brands, working across all media channels and platforms.

We are trusted specialists in visual effects, creative technologies and content production Our projects include the creation of digital products and virtual experiences, as well as world class visual effects and video production.

We are a vibrant network of talented artists, producers, directors and creative technologists from multinational backgrounds. We nurture innovation, flexibility and diverse ideas across our studios in London, New York, Los Angeles, Chicago, Berlin and Bangalore. We are all united by one single ambition: To create extraordinary and memorable work that captivates and excites audiences.

We are The Mill. We create the extraordinary.
Our global Visual Effects team combines talent with technology, artistry with rigor, the familiar with the fantastic. Our work can be inspiring or invisible, but always unforgettable. From the language of colour to the hand drawn and photo-real, we bring ideas to life through the use of movement, storytelling and timing.

What you'll do

Crowd Technical Directors produce CG versions of complex crowd behaviour. With direction from Lead Technical Directors and VFX Supervisors they develop the required look and style of crowds for projects. They are required to gather the necessary lookdev and layout assets from multiple departments, simulate the crowd and then light and render it for the necessary shots.

Responsibilities
• Creating realistic crowd simulations and animations.
• Lighting and shading your work to produce the final rendered image or passing the caches on to a Lighting Technical Director.
• Working with multiple departments to ensure shots are delivered to the best possible quality.
• Use various commercial and proprietary tools including Houdini & Maya.
• Working within a team to create the best solutions for the required crowds.
• Designing tools, techniques and pipelines.
• Compositing reviewable versions of crowd elements in a shot.

Qualifications

What you'll need

Essentials
• An excellent understanding of crowd simulation and animation.
• Previous experience producing crowd simulations for feature film, advertising or TV.
• Familiarity with motion capture, retargetting and motion editing.
• A good understanding of the entire visual effects process.
• A good understanding of composition.

Technical Skills
• Very strong knowledge of Houdini crowds and/or Golaem.
• A good level of knowledge of Arnold and/or Mantra.
• Working knowledge of Nuke and an understanding of the compositing process.

Experience
• Be comfortable working withing a pipeline spanning multiple software packages.
• Excellent communication skills.
• Exceptional problem-solving skills.
Location
Company Profile
The Mill
Technicolor is home to the world's premiere portfolio of visual effects brands, services, and creative innovations. With locations that span the globe, and service offerings tailored to the specific creative and storytelling needs of each project, we power premium content. Our diverse family of VFX brands includes: MPC, The Mill, MR. X, Mikros MPC Advertising, and Technicolor VFX. Each studio has their own unique approach to help storytellers create out of this world experiences.