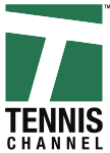 Contract Job
Production Accounting Associate
Tennis Channel
Santa Monica, CA
11-05-2020
Paid
Contract
Mid (2-5 years) Experience
Job Description
Production Accounting Associate - Freelance

Tennis Channel's Freelance Production Accounting Associate assists in the day-to-day operations of the production finance/accounting team. This high-performing professional exhibits strong production accounting skills. You will be a part of a fast-paced Production Finance team working directly with our production business units in the planning, accounting administration, production and programming teams.

A successful candidate should emphasize cross-functional collaboration with all business partners for effectiveness and efficiencies, along with partnering closely with our internal teams, such as Production, Accounting, Business Affairs/Legal, Programming, and Human Resources. One must have a strong knowledge of entertainment industry production accounting and reporting. The ideal candidate should be self-motivated, proactive, able to pivot when necessary, thorough, and able to juggle multiple and diverse responsibilities with a strong emphasis on organization and an unwavering attention to detail.

This role is available immediately. This individual will occasionally need to work weekends.

Responsibilities include but are not limited to:

Daily Tasks
• Researches and responds to vendor or departmental payment inquiries
• Codes, reconciles, and reviews expense reports & invoices for accuracy & completeness
• Maintains Production budget templates by adding in actual invoice information
• Maintains freelance rate sheets
• Works alongside the Production Team playing a key role in cost management

Weekly Tasks
• Prepares On-Hold List and follow up on outstanding invoices, and crewing inquiries
• Assists Production Accounting/Finance team with special projects (as needed)
• Prepares and processes weekly time cards and start paperwork for production/programming freelancer payroll
• Coordinates heavy volumes of crew deal memorandums for non-staff production personnel

Monthly Tasks
• Assists Production Accounting/Finance team and Accounting department with accrual journal entry and account reconciliations (as needed)
• Obtains department credit card statements and reconcile to receipts and approvals
• Assists Production Accounting/Finance with monthly forecasts
• Maintains yearly rights/licenses fee schedules

Qualifications:
• Education
• Four-year college degree or equivalent experience
• Educational background with accounting/finance, or business
• Work Experience
• 1-2 years' experience in Production Accounting or Production Finance
• Intermediate Excel skills or greater a must
• Live events and/or professional sports a plus
• Ability to work independently, prioritize and meet deadlines
• Strong written and oral communication skills
• Experience with Great Plains Project Cost Software or similar major production accounting software

Tennis Channel is proud to be an Equal Opportunity Employer and Drug Free Workplace!

About Tennis Channel

Tennis Channel is a twenty-four-hour television network, online streaming service and national print magazine circulation dedicated to the sport and its unique lifestyle. The tennis-media hub is home to every aspect of the wide-ranging, worldwide tennis community. Tennis Channel is carried nationwide by every one of the top ten pay-TV service providers.

About Sinclair

Make your mark in Media with Sinclair Broadcast Group, a diversified media company dedicated to connecting people with content everywhere! We have consistently led the broadcast industry since our inception, and now Sinclair owns the largest regional sports network business and one of the largest television broadcast portfolios in the country. Also, we have affiliations with all of the major broadcast networks, our own Tennis Channel, and several multicast networks including TBD and Comet. Our content is distributed over-the-air, on multi-video providers, and through our industry-leading digital media platforms. We also recently launched a free TV streaming service called STIRR. Our success is the direct result of our extraordinary employees and management team who believe in our vision and are dedicated to ensuring a great future for our employees. We are advancing the world of Media and want YOU to join our winning team!
Location