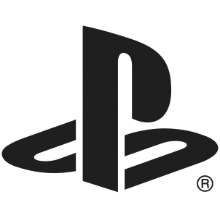 Contract Job
IT Support Specialist
Playstation
Paid

Contract
Mid (2-5 years) Experience
Job Description
IT Support Specialist (Contract)

Please note, this is a 6-month contract through our staffing partner, Yoh, with the strong possibility of an extension.

Bend, OR

Sony PlayStation in Bend is looking for a seriously passionate computer nerd to help support our game development studio. Our ideal candidate needs to love gaming, building custom PC's and helping your coworkers hurdle seemingly difficult IT obstacles so PlayStation can continue to be the best place to play. It's not an easy job, you'll be constantly challenged and be expected to solve some crazy desktop support problems. If you're looking to gain some IT XP, join our team to level up!

The IT Support Specialist will support users and systems located at our Bend Oregon office. This position will be responsible for all aspects of day-to-day desktop management. In addition, candidate must be familiar with working remotely and supporting users in their home. The ideal candidate will have a minimum of 3 years with IT helpdesk experience. This person must excel in customer service, collaboration and thrive in a fast-pace, cutting-edge environment.

This is a temporary work from home situation with some on premises hands on work in an empty office. The candidate will be expected to work from the office when the pandemic restrictions are lifted.

Responsibilities:
• Must have strong experience with the most recent versions of Microsoft Windows, and some MacOS & Linux.
• Install and configure hardware, operating systems, and application software on desktops and laptops running Microsoft Windows and MacOS.
• Familiar with supporting iOS, iPadOS, and Android mobile devices.
• Some onsite duties include, hardware troubleshooting, part replacement, system upgrades, shipping and receiving, and coordination with employees for equipment pickups.
• Respond to end user requests via chat, email, tickets, phone. Quickly identify, research, and resolve issues.
• Must be familiar supporting users remotely using tools such as Slack, WebEx, Teams, and more.
• Keep computer operating systems updated in compliance with Sony InfoSec standards.
• Participate and collaborate with peers locally and across Sony to help complete larger projects.
• Manage desktop protection utilities and provide immediate response to outbreaks and new security incidents.
• Manage Active Directory domain user and computer accounts.
• Manage inventory of software licenses and hardware assets.
• Configure and maintain Windows Servers.
• Microsoft Windows Deployment Server, image creation and automated deployments of desktop and server operating systems.
• Create documentation for standard operating procedures, one-off installations, and end user training.
• Be available off hours for scheduled maintenance, critical update releases, and physical office moves.
• Must be able to lift up to 50 pounds.

Qualifications:
• At least 2 years of IT/desktop support experience working for a high tech company.
• Excellent and proven verbal and written communication skills in English. Strong sense of urgency, self-motivation, and work ethic. Great customer service skills. Friendly and eager to learn.
• Ability to document system build procedures, and process workflow related to end user support and system administration including setup and delivery of new equipment, installing software and related patches.
• Must have a strong understanding of PC client workstation/server hardware, operating systems, applications, development consoles, printers, mobile devices, networking, Mac and Mac specific software. Understanding of current hardware standards and future hardware releases. Strong Windows OS background through Windows 10. Familiar with studio development applications including: Perforce, Visual Studio, Maya, Photoshop a giant plus. Knowledge of enterprise desktop and user administrative tools. Basic understanding of server side components and applications including web, application, and database infrastructure. Understanding of basic network protocols including TCP/IP, DNS, SMTP, HTTP, as well as network hardware. Knowledge of windows deployment solutions such as Windows Deployment Server (WDS), Windows Automated Installation Kit (WAIK), and Microsoft Deployment Toolkit (MDT). Strong hardware and software troubleshooting skills in a fast paced environment required. Experience equivalent to MTA, MCSA, ACMT, CompTIA A+ or above highly desired. Strong written and verbal communication skills.
• Working as a team player to deliver projects on time.
• Demonstrated success in a helpdesk or service oriented structure. Knowledge of commonly used concepts, practices and procedures.


Location
Company Profile
Playstation
Recognized as a global leader in interactive and digital entertainment, Sony Interactive Entertainment (SIE) is responsible for the PlayStation® brand and family of products and services.