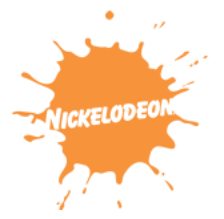 Full Time Job
Senior Vice President, Business and Legal Affairs, Animation
Nickelodeon Animation
Paid
Full Time
Executive (10+ years) Experience
Job Description
Overview and Responsibilities

As an Attorney, do you love working within Animation? If so, our SVP, Business and Legal Affairs opening at Nickelodeon could be an ideal fit! You will serve principally as a senior business and legal affairs executive for animated feature films and animated series content for Nickelodeon Animation Studios. This fantastic position will be located in Burbank, CA.
• Work as a senior member of the team of BALA lawyers, contract managers and assistants based in Burbank who support Nick Animation Studios development and production for animated feature films and series.
• Negotiate, structure and draft a high volume of complex, high-profile creator/EP deals, co-productions, overall deals, and services deals.
• Provide high level, strategic business and legal affairs guidance and support to the senior Nickelodeon animated development and production team.
• Work cross-functionally with a broad range of departments (Nickelodeon talent department, Labor & Employment Team, Production Management and Litigation) to implement production legal policies and procedures.
• Advise various departments for the network (Programming, Production, Marketing and Promotion, Rights Management, etc.) in connection with complex business and legal matters.
• Develop and build deal structures, parameters and templates and forms.
• Grow and manage relationships with key managers, agencies and attorneys in the entertainment community.

Basic Qualifications
• JD and must be a member of the California Bar.
• Minimum of 15 years of transferable experience.
• High-level experience with animated feature films and/or animated television.
• Comprehensive knowledge of contract law and IP rights, as well as a mastered capability for legal analysis and reasoning, is required.

Additional Qualifications
• Desired candidate will have a detailed understanding of entertainment industry customs and practices and possess proven ability to effectively negotiate and interact with agents, managers and outside attorneys.
• Excellent knowledge of television industry agreements, guild and union regulations (SAG-AFTRA, Animation Guild, Local 839 I.A.T.S.E, WGA, DGA).
• Must be able to multi-task under pressure, handle a varied, high-volume workload efficiently and smoothly and operate autonomously within corporate parameters.
• Ability to build strong internal client relationships, effectively advise senior-level executives under conditions of uncertainty, high-pressure and/or high-risk and generate strong client satisfaction through quick turnaround and firm decision-making.
• The ideal candidate will be collaborative, positive and team-centric.
• Excellent drafting, negotiation, communication (written and verbal), interpersonal, organizational and computer skills.


Location
Company Profile
Nickelodeon Animation
Nickelodeon Animation is proud of our celebrated past, but we're not resting on our Bikini Bottoms. We're always looking to the future, for both creative talent and the dedicated craftspeople that bring groundbreaking new ideas to life.