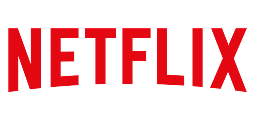 Full Time Job
VP Of Consumer Insights
Netflix
Job Description
With around two hundred million households and growing by ~30 million a year across 190 countries, Netflix is a place where leaders impact how entertainment is produced, promoted and enjoyed around the world. We offer the opportunity for a dynamic, innovative executive to lead our diverse, global insights team and all of consumer research for one of the top entertainment brands in the world. This team leverages multiple research disciplines to continually better understand consumers around the world and help answer the core questions of the business.

You and your team will answer such questions as: How can we help directors and showrunners develop and improve their stories? How can we partner with our marketers to best position these stories? How can we partner with our product teams to continually improve how we make viewing easy and delightful across all kinds of devices? How can we get smarter in our approaches to pricing, payments and partnerships? This executive will pursue these challenges as a thought leader and manager of a team of senior directors who are tasked with helping us both solidify Netflix's top spot in Internet TV, and continue our quest to revolutionize the future of video entertainment.

What you will do:
• Oversee all of customer research at Netflix and help shape the path forward for the company leveraging the insights learned.
• Lead a team of top tier leaders who drive the research on how members react to our titles (at all stages of creation), our marketing and our overall customer experience.
• Encourage ever deepening empathy from your team as they continually figure out ways to better understand our current and future members.
• Represent and advocate for research with cross-functional executives from APAC, EMEA, LATAM and UCAN.
• Lean into innovative techniques to advance the craft of user research, market research and consumer insights.
• Hone your team's storytelling abilities as they effectively interpret and share all kinds of data.
• Improve and expand the team by attracting, developing and retaining high-performing senior research professionals who bring diverse perspectives and excel within an inclusive environment.
• Lead with context and promote an atmosphere of candor and transparency.
• Continually build bridges to firm up fruitful collaborations with senior leadership across the content, marketing and product organizations.

You should be known for your ability to manage a formidable team and figure out ways to create a comfortable environment that helps them flourish. You should be conversant with when and how to best apply qualitative and/or quantitative research methods to get to the desired learning. You are also adept at helping a team prioritize based on ultimate impact amid a constant stream of requests.

As a high-level executive we seek a strong internal and external communicator, someone who can effectively connect with not only the best of Silicon Valley and Hollywood but also forge connections with folks across a myriad of cultures around the world. Extensive international experience is required.

We also want a curious individual who is ready to contribute and debate on the strategic issues that Netflix confronts. A passion for TV/movie content is a must.
Our culture is unique, and we tend to live by our values, so it's worth learning more about Netflix at https://jobs.netflix.com/culture.
Location