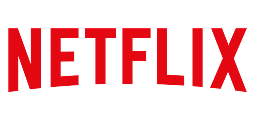 Full Time Job
Title Operations Project Manager
Netflix
Alphaville, Brazil
01-29-2021
Job Description
Alphaville, Brazil (Portuguese speaking)

At Netflix, we launch a high volume of titles regularly to meet the entertainment needs of our growing member base. The scale and quality at which we launch titles is paramount to our success in bringing these stories to the right audience at the right time. The Title Operations team ensures that we launch titles at the highest quality and in the most efficient way possible to maximize member joy. Netflix is seeking an individual to join its Title Operations team based in São Paulo.

This is an exciting opportunity for a Portuguese speaking Project Manager with an analytical mindset, and attention to detail, who thrives in a fast paced environment. The role involves managing communication and alignment across multiple stakeholders, tracking and managing dependencies and moving targets, predicting and mitigating risks and ensuring titles launch with a full suite of assets.

You will be part of a larger Product Creative Operations team who will innovate approaches to tooling, vendors and quality to develop scalable solutions and measurements for the quality of our assets so that we can work smarter and increase efficiency.

In this role, you will:
• Own title launches from end to end. While multiple teams (internal or external) get involved at different times along the launch journey for deliverables, you will be overseeing the title and ultimately be responsible for the quality of the launch.
• Be an expert of the Netflix product and advise our stakeholders on means to improve how members interact with the title on the Netflix platform.
• Maintain the quality of the launch and mitigate risk to launch by being proactive, exercising sound judgment, and informing and influencing the concerned stakeholders.
• Partner with internal and external teams and serve as the primary point of contact on operational matters for the title.
• Constantly evaluate our workflows with the intention of improving our efficiency and effectiveness in launching titles.

The ideal candidate has:
• Native Poturguese language skills - written and spoken
• Advance written and spoken English, Spanish is a plus
• Excellent communication skills - written and verbal
• Mid-to senior-level project management experience in a product-centric environment.
• An analytical mindset and a bias towards solving for scale
• A passion for operations and a thirst to do more with less, to work smarter not harder.
• The ability to exemplify the Netflix culture and values.
Location