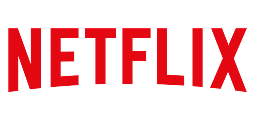 Full Time Job
Studio Support Operations Manager
Netflix
Salt Lake City, UT
03-02-2021
Job Description
Netflix is the leading online video subscription service, reaching hundreds of millions of US and international households. From creating pivotal moments in story-telling history to rediscovering itself from a streaming service to the world's best studio, Netflix is at the forefront in data-driven business execution. This passion extends well into the world of support, where we offer exceptional customer service for our millions of global members. One way we do this is through high-touch, business-to-business driven support, aiming to solve challenges that our technology and our studio production businesses face.

The Netflix Production Support (NPS) team helps solve the many support scenarios that occur when running a global studio production team. As Netflix continues to develop amazing original content and build the world's most technology-driven studio, the drive to innovate around solutions, logistics, scheduling, and software grows. Simply put, our goal is to provide our productions with tools superior to anything else out there and support the effort to create the most productive, honest, and creative studio the world has ever seen.

As the Studio Support Operations Manager, you are responsible for managing multiple teams of production support specialists in our United States offices. You will report to the Netflix Technology (N-Tech) Director of Remote Support and directly oversee a team of NPS team managers. You will work collaboratively with Studio support Operations Managers in EMEA and APAC. You will be responsible for ensuring that the NPS team is successful in achieving their primary goal: To provide superior support to our production, content, and media partners to allow them to continue creating the content we love while providing insights back to the business to simplify and enhance our user's experience.

What will you be doing?
• Living the Netflix Culture and ensuring it is represented within our teams in the United States.
• Managing the leaders of all (currently four) NPS teams in the United States, while partnering closely with our global team to ensure alignment.
• Building inclusive teams that foster different perspectives and unique stories to solve new problems with new solutions.
• Building the strongest possible technical research and support organization with a high performance team culture that supports the team's primary objectives.
• Helping to set the strategy of the organization and working collaboratively with other regional managers to execute that strategy.
• Analyzing a variety of data sources to develop and manage KPIs relevant to your team's mission.
• Lead your team to drive resolution of issues that affect the users of our studio technology, reducing any downtime for our studio tools and services.
• Identifying knowledge and skill gaps or opportunities within the team and partnering with cross-functional groups to improve.
• You will work with key stakeholders from various departments maintaining alignment and effectively partnering towards common goals and initiatives.
• Driving end-to-end efficiency within our escalation flow while avoiding unnecessary processes.
• Creating consistency in the team's execution by setting clear direction and expectations.
• Partnering closely with Netflix Technology and Studio Engineering teams around the world.

Who are you?
• You are a highly experienced leader of leaders, with proven success in the role.
• You have a strong background in managing teams involved with software support, technical applications usage, technical troubleshooting, technical documentation, and consider yourself a technology-driven thought leader.
• You are an innovator who has a proven track record of implementing fresh ideas into established models.
• You thrive in an innovative culture where autonomy is necessary and strong communication is paramount.
• You have proven mentorship skills, with demonstrated ability to listen, identify root cause, creatively problem-solve, and drive impact to individual and team performance.
• You have strong communication skills to partner with technical and non-technical stakeholders in a global and diverse environment.
• You love to document and define new support solutions, offer highly effective solutions to their problems, cut out complexity, and get teams back to being productive.
• You are motivated to be a consistent high performer by taking the initiative to uncover areas of opportunity and identifying innovative ways to improve overall team performance.
• You are a disruptor of established ideas who can plan, communicate, and execute your own vision for the team in an environment of rapid change.
• You have experience working with software support tools such as Zendesk, Jira, and Confluence spaces.

What do you know?
• You have strong technical skills and a background in troubleshooting, home networking, electronic content delivery, or a related technical discipline.
• You have experience supporting micro services, Enterprise Level Google Suite and Admin, Cloud, SaaS, and/or SSO-based software.
• You know how to acquire and develop skill sets that are not typically found in support roles but lend well to creating an excellent technical support specialist experience.
• You have experience analyzing and interpreting complex data as it relates to escalation functions and user-facing trends.

Netflix provides equal employment opportunities to all employees and applicants for employment without regard to race, religion, color, national origin, sex, sexual orientation, gender, gender identity or expression, age, disability, pregnancy, childbirth and related medical conditions, genetic makeup, marital status, military service, or any other classification protected by applicable local, state or federal laws.
Location