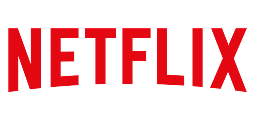 Full Time Job
Studio Design and Construction Program Manager
Netflix
Los Angeles, CA
10-30-2020
Paid
Full Time
Executive (10+ years) Experience
Job Description
It's an amazing time to join Netflix as we continue shaping the future of global entertainment, bringing new stories to millions of people worldwide. To support our regional expansion, we are looking for a Studio Program Manager to help drive the growth of our Studio and Production needs across the globe. This position will be based in Los Angeles, California and will report to the Global Head of Design & Construction also based in Los Angeles.

As part of the Real Estate & Workplace team, you will support the design & construction of studio and production projects in an ever-changing global real estate portfolio that is experiencing explosive growth. You will go beyond simply completing projects on time and within budget because you recognize the value of the production facilities and its impact on the company's ability to create amazing content. We don't want to just be a place to make movies, we want to be THE place to make movies.

Netflix is the world's leading digital entertainment service. As we expand globally, we continue to look for the best and brightest talent to help us scale. Visit our culture memo and long-term view to learn more about the unique Netflix culture and the opportunity to be part of our team.

Responsibilities:
• Partner with the Regional PM leads to deliver studio and production facilities across the globe, including assisting with the due diligence, budget development, design & planning, construction and commissioning.
• Interface with local and global studio teams, stakeholders, vendors and cross functional partners across Netflix in the execution of projects.
• Understand the content business and needs and how that translates to real estate needs.
• Partner with the Real Estate team to develop studio specific project delivery strategies that align to the studio demand planning metrics.
• In partnership with the Studio Production team develop a Studio focused design and construction playbook for the execution of studio projects.
• Facilitate the development of studio master plans where required.
• Review Work Letter, Lease/License language and other related contracts for sound stages.
• Work with our studio production teams to gather information, stay apprised of changes and advancements in the stage and production space.
• Review and aggregate global studio design and construction active for reporting and communication to leadership within Netflix.
• Assist with the development of Project Schedules, incorporating dates and times for decisions, availability of design information, procurement of materials and subcontracts, lead times for fabrication, and field installation, for all studio projects are established, aggregated and maintained.
• Ensure that the prescribed quality and financial control measures are implemented and maintained throughout the life of the project.
• Work effectively with regional developers, landlords, and government agencies.
• In partnership with Regional PM leads, establish regional partnerships with architects, engineers, consultants, and contractors.
• Assist with providing clear & frequent projects updates to leaders & internal stakeholders that define project status, schedule, & risks.
• Manage yearly global studio CAPEX budgets, provide accurate & timely reforecasting, and create a multi-year CAPEX plan that aligns with overall real estate & workplace objectives.
• Leverage our global scale & purchasing power to reduce overall costs on goods and services.
• International travel will be required.

Requirements:
• 10+ years experience in Design/Construction project delivery in a high speed and dynamic environment, preferably from within an entertainment or media company.
• Minimum 5 years overseeing the development, design and construction of production studios, sound stage, post production facilities....
• Have an understanding of studio operations.
• Ability to prioritize and work through ambiguity to develop successful strategies.
• Self starter and high level of organizational skills.
• Ability to read and understand construction drawings and contracts.
• Having an understanding of studio cost metrics, chargebacks, operational financials is a plus.
• Google Office Suite.
Location