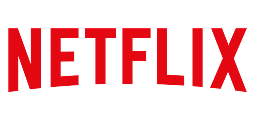 Full Time Job
Senior Tax Analyst - EMEA
Netflix
Amsterdam, Netherlands
10-19-2020
Paid
Full Time
Senior (5-10 years) Experience
Job Description
It's an exciting time to join Netflix; present in over 190 countries with members enjoying TV series, documentaries and feature films across a wide variety of genres and languages. As Netflix grows globally, we continue to look for the best and brightest talent to scale with our growth. Visit our culture memo and long-term view to learn more.

As Netflix continues to grow and expand, we are looking for a talented team member to join the EMEA Tax Team in Amsterdam. The position will report to the EMEA Tax Manager and will be working closely with the rest of the tax and finance teams in Amsterdam as well as various other stakeholders in EMEA and the international tax and finance teams in the US and Singapore.

The ideal candidate has a strong fit with Netflix values and culture, can collaborate well across the organization and has a hands-on mentality. This role will have a focus on managing controversy (audits), supporting on transfer pricing matters in EMEA and leading on cross-functional projects. This role is positioned for growth as our business scales up. Relevant experience in the areas mentioned will be a key when applying for the role.

Responsibilities:
• Manage EMEA tax audits, including partnering with advisors and managing communications with tax authorities
• Partner with Netflix' Global Transfer Pricing team on our global and local transfer pricing documentation, provide quality assurance and manage local partners
• Lead on cross-functional projects with a studio / content focus, working closely with internal and external stakeholders
• Support Production Tax and Finance and Tax Compliance and Accounting colleagues by providing local subject matter expertise and ensuring the correct implementation of structuring ideas
• Be a thought leader, stay up to date with global and EMEA tax developments, research complex tax issues, prepare technical memos and educate fellow team members and other teams
• Work with the EMEA and US tax team on global tax planning projects and collaborate with the broader tax and finance teams

Qualifications:
• 5+ years of experience (law firm, public accounting and/or industry)
• Law degree or CPA equivalent, and/or advanced degree in Taxation
• Excellent people skills
• Excellent communication skills (fluent in English; fluency in French or Spanish would be an extra bonus)
• Deep technical knowledge
• Strong analytical capabilities and judgment
• Relevant experience (valued extra): Technology/entertainment industry (West Coast), Digital supply chains, Transfer Pricing (BEPS), Managing tax in EMEA, Project management, Managing controversy (experience in Southern European countries specifically valued) , and The ideal candidate will work as part of a high performance culture built around freedom and responsibility. Advance Tax Rulings /Advance Pricing Agreements
• Hands-on/can do mentality
• Ability to work proactively and independently under tight timeframes in a fast-paced environment
• Ability to travel

The ideal candidate will work as part of a high performance culture built around freedom and responsibility.
Location