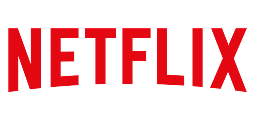 Full Time Job
Security Product and Partnerships Manager
Netflix
Job Description
The Role
We are looking for an experienced Security Product Manager to come join our Security Product and Partnerships team, in charge of Games Security. This position is at the nexus of a wide range of cross functional collaborations with internal Netflix teams, external distribution partners, and external technology vendors, as we define, create and deploy the Client Security in support of traditional Streaming and our new Netflix Gaming service.
In this role, you will need to have had a hands on security and engineering background, and have grown to develop the ability to translate our security posture in line with business enablement and impact. You will act as the security representative to our Product Innovation, Engineering, Partnership and Business Development teams, and reversely collect and organize Business Strategy and Requirements back to our Device and Content Security team. As Netflix expands into Gaming, you will create and own the Security Product and Engagement framework with our Netflix Gaming Organization, in harmony with the model already in use in the traditional Video Streaming organization. As such, your scope will be large across Streaming and Gaming, and this will allow you to drive towards consistency in the new Gaming Service.
As a Security Product Manager for Gaming, your first challenge will be to guide our Security team into striking the right balance between promoting Security Requirements and the impediment to launch Games fast at minimal cost, learn fast, and iterate quickly. Your second challenge will be to set us up for fast ramp and quick scale, by promoting Security Building Blocks that can be reused and evolved efficiently. Your third challenge will be to anchor your work in data, so that you may translate security risks into potential cost for Netflix and our partners. You would approach these challenges by having frequent collaborations with leaders of our Product teams, and work with our Security team's managers and engineers for the production of our deliverables.
The Team
Over the last few years, Netflix has partnered with over 100 industry platforms, Consumer Electronics manufacturers and Operators to integrate our service on their devices and offer Netflix streaming to more than 200 Million households worldwide. Over the course of that global expansion, the depth of collaboration with these partners has also grown to cover integrated payments solutions, integrated product offerings (bundles), catalog agregation, voice interactions, and now the advent of Netflix Games. Our Netflix product has also evolved, to reach a better product-market fit and optimize for our members' joy. An ever increasing product richness requires ever increasing security precautions, yet nimble enough to maintain business agility.
In order to contain the increasing complexity of our security requirements, and better adapt these requirements to an evolving industry, a heightened fraud risk, and an increasing number of partners, the ''Security Product and Partnerships'' team, which you would be part of, is tasked with defining our Security product framework, and engage with those who use it,
evolve it over time and balance strong security with clarity and efficiency of engagement.
We are part of the larger Device & Content Security organization. We collaborate with device partners and Technology vendors to improve security across the industry. To learn more about Device & Content Security at Netflix, check out this episode of the WeAreNetflix podcast.
The ideal candidate will demonstrate the following:
• A strategic understanding of the gaming ecosystem, its exposure to security threats, as well as industry actors who play a role in our Netflix gaming security. The same understanding and experience of the streaming industry would be a bonus.
• A hands on experience in starting new Security products definition, creating a Security posture at the service of business needs, identifying Security Principles, Organizing Threat Analysis and rallying cross functional teams around balanced security investments.
• Anchoring assessments in data rather than opinions, and being able to articulate clear hypothesis for raising the bar of our security product
• Very strong communication skills, and an ability to translate detailed technical concepts or business imperatives whenever required. This requires of you to demonstrate nuanced clarity while maintaining a high degree of candor and courage in your interactions.
• Experience in managing highly complex cross functional initiatives spanning technology, product definition, partner engagement, business development
• Ability to manage uncertainty, make prompt judgment calls, cut through the noise
• A demonstrated ability to lead without authority, unafraid to take responsibility in order to decrease complexity for others, yet always providing visibility and context
• Have a natural inclination to work within a culture that is fast-paced, dynamic, and self-directed
Must have:
• A computer science degree with hands on experience designing and delivering internet-scale, enterprise-wide security products and solutions
• Device and Client Security background and experience
• Successful record in defining product roadmaps and enabling their adoption through collaboration
• Tech savvy who is committed to understanding industry trends and exercises good judgment in which trends translate to business value, and further understands how to influence outside partnerships for specific outcomes
• Excellent communication and presentation skills and experience collaborating with external partners, at highest levels of executive leadership
• Ability to Inspire ideas and influence decision making in a collaborative manne
Is a plus:
• Experience with Cloud Gaming challenges, threat vectors, infrastructure and client requirements
• Passion or … in Mobile Gaming or Gaming in general
• Experience working in a multicultural environment, with geographically distributed teams
Jobcode: Reference SBJ-g6x8nq-44-201-94-72-42 in your application.
Find More Jobs Like This
Location