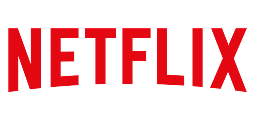 Full Time Job
Project Specialist
Netflix
Singapore, Singapore
10-29-2020
Job Description
Project Specialist - SEA & ANZ (Production Tech Support)

As a Project Specialist at Netflix, you will be responsible for providing exceptional support across the entire studio workforce. You will act as technology ambassadors and a single point of contact for any teams (internal or external, including Production Management, Marketing, Publicity, Workforce, etc.) related to projects (production titles) within a region or sub-region.

This consolidated approach allows us to empower the Netflix workforce by utilizing technology to create never-before-seen streamlined efficiencies that facilitate the creation of the world's best streaming content. We're looking for Project Specialists willing to pioneer the advancement of technology across all of Netflix while acting in concert with a variety of teams, each with different technical and operational requirements. This requires extreme flexibility, unending creativity, and a proactive approach to adhering to the company culture. This role operates within Netflix's centralized technical support team, Netflix Technology Services, supporting the entire Netflix workforce, including many external studio partners. The SEA & ANZ Project Specialists will report to the Manager, Onsite Support & Project Specialists - APAC .

The Project Specialist will act as an ambassador for Netflix created technology whenever possible, but will strive to provide the best technical solution for each situation, which may sometimes mean utilizing technology that is not owned by Netflix. Therefore they must have a working knowledge of current web-based software trends, both within and outside of the entertainment industry.

RESPONSIBILITIES

Production Technology POC
- Act as the primary point of contact for Technology and develop personal relationships related to the advancement of technology with our productions in close collaboration with internal Netflix Studio teams (e.g. Production Management, Post Production Management, etc).
- Work within Netflix information security guidelines to encourage the safe collaboration of Netflix production data. Create and implement bespoke technology solutions for users.

Solutions
- Create a feedback loop for solutions and services developed in partnership with cross-functional partners in order to provide the essential enhancements to address internal and external stakeholders needs.

Training
- Train productions and internal teams on Netflix & Non-Netflix tools.

Support
- Work in conjunction with Netflix Production Support and NERDS Remote Support on all technology needs.
- Support requests will come in via tickets, emails, slack, phone calls and automated alerts, but also while on location at a Production or Netflix-owned facility.
- Build and maintain runbooks and training material. Devise creative, unique documentation and support techniques for our Netflix coworkers and external partners.
- Administration for G-Suite and internal technology solutions on top of the Google platform.
- Operating within the Zendesk platform: Escalating tickets to proper technical partners and setting expectations with our production users.

REQUIREMENTS

Experience
- Proven onsite technical support experience with the ability to adapt/respond to different types of characters.
- Ability to learn new technologies quickly and with minimal guidance.
- Thrives on technical challenges and takes pride in solving them.
- Strategic thinking both technically and business-wise.
- Excellent interpersonal and communication skills.
- Proven ability to work independently with minimal supervision; must be a self-motivated self-starter that can initiate ideas.
- Experience with supporting people remotely.
- Familiarity with 3rd party industry solutions

IT
- Basic understanding of Desktop Support/System Administration
- Familiarity with fundamental networking/distributed computing environment concepts; local and network-based user and group accounts and permissions
- Experience supporting Cloud and SaaS Applications and SSO: G-Suite including Gmail, Calendaring, Drive, Sites, and Groups
- In-depth knowledge of and the ability to perform advanced troubleshooting on Mac OS, Windows and various applications including Office and Adobe software
- Solid working knowledge of Mac and Lenovo hardware including laptops & desktops/workstations
- Mobile device support including iPhone and Android devices

NICE TO HAVE
- Experience within production (incl. marketing, publicity, post, etc) technology (laptops/workstations, video conferencing, streaming devices, table read recording kits, etc) including experience with production office applications (Zoom, Google Meet, Final Draft, Movie Magic, Evercast, Setkeeper, Office, Adobe, etc.)
- Understanding of production, post, VFX, prod accounting workflows, and how technology is used (and will be used in the future) and a knowledge of production/post-production infrastructure requirements.
- Prior or existing relationships with relevant vendors
- Ability to speak an additional language

Candidates need to be drivers in good standing as travel is required.
Location