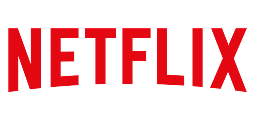 Full Time Job
Production Workflow Specialist, Japan
Netflix
Paid
Full Time
Senior (5-10 years) Experience
Job Description
Netflix is the leading provider of streaming video, a lot of it original content: features, shorts, series, documentaries, comedy specials and unscripted content.

Across all types of projects, Netflix strives to optimize content quality and longevity without compromising efficiency and creative vision. As part of the Netflix Creative Technologies team, Production Workflow Specialists aim to provide technical guidance based on Netflix specifications and best practices, in order to achieve the highest quality end-to-end imaging and sound pipeline. From on-set through final delivery, we offer technical workflow advice to productions, including crews as well as cross functional Netflix teams. By staying up-to-date with the most advanced developments in professional and consumer technology, our specialists offer expertise in key areas of motion picture production and post-production - cameras, sound, data management, image science, dailies, editorial, color correction, deliverables, archival, VFX imaging and more!

Skills and Requirements:
• Minimum of 5-years of film/TV live-action post-production experience. Production or post-production experience in anime is a plus
• Extensive understanding of image capture, production and post-production workflows with an ability to quickly analyze and reconcile external operations against those of Netflix.
• Understanding of common industry tools and local production practices across Japan.
• Willingness and aptitude to educate both internal and external entities with varying degrees of knowledge in your area of expertise.
• Ability to communicate and interact on a Global level and frame projects with sensitivity to cultural diversity and industrial variation.
• Awareness of industry technology standards and the bodies that ratify them.
• Knowledge of and relationships with technology solutions, equipment and service vendors across production and post.
• Strong customer orientation and helpful, collaborative demeanor.
• Ability to translate technical jargon in simplified terms.
• A passion for sound and moving image.
• Ability to adapt, learn and proactively research new workflows and technology in a rapidly evolving industry
• Experience as a technical advisor or solutions architect for technology-based infrastructure is a plus.
• Fluent Japanese speaker, proficiency in English

As part of the Production Workflows team, you will:
• Evaluate technical workflows and provide guidance for Netflix Originals productions.
• Troubleshoot media assets for conformance to Netflix Originals specifications.
• Educate various internal and external teams on Netflix Originals technical specifications and production best practices.
• Report local production practices, challenges and opportunities.
• Contribute towards documentation and other support resources to educate creative partners and vendors about our requirements and initiatives.
• Evaluate and advise local vendors in preparing to service Netflix Originals productions.
• Work cross functionally with various teams inside Netflix in the capacity of technical advisor and solutions architect.
• Participate in commissioning and maintenance of technical equipment and creative tools.
• Maintain currency on production and post production tools and software.
• Maintain currency on Audio, Video and Streaming technology.
• Represent the Netflix Creative Technologies group at industry functions, conferences, committee meetings, etc.
Location