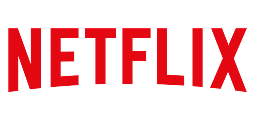 Full Time Job
Partner Engagement Manager
Netflix
Paid
Full Time
Senior (5-10 years) Experience
Job Description
About Netflix

More than anything else, Netflix's culture is about getting to work with extraordinarily talented people, in an impactful environment.

About Netflix in Japan

In August 2020, Netflix surpassed 5 million subscribers in Japan, which is less than 5 years since Netflix service became available for Japanese consumers in September 2015. Japan is a strategic market in Netflix's continued international growth. Our content library has doubled. In addition to a wide selection of Western entertainment, we have continued to invest in Japanese content consisting of exclusive films, series, animation, reality shows, and documentaries. Strategic partnership is a key growth pillar for Japan. In addition to two of the top three major mobile carriers, we have partnerships with cable operators nationwide, and we have deep relationships with all of the top consumer electronics manufacturers making our service and content easy to access for consumers across Japan. Payment partnerships will be another key growth pillar to help bring the next 5 million subscribers in Japan.

The Japan Partner Engagement Opportunity

The APAC Partner Engagement team builds strategic and long-term partnerships with mobile, broadband, TV operators, and payment partners to make it easy for consumers to access, enjoy and pay for Netflix across APAC. We are looking for someone with a deep product background who can work with internal teams including payment product, business development, engineering, among others; and who can serve as a partner engagement manager as well as a payment product manager. As a partner engagement manager, you will work with our internal teams to implement Netflix payment products (e.g. bundles) with our external partners. As a payment product manager, you will work with internal teams to evaluate and implement new payment instruments (e.g. mobile wallet) or new payment partnerships. Your contribution will be instrumental in growing our business in Japan and the rest of APAC. This role will be based in our Tokyo office.

Responsibilities
• As a domain expert in payments and in consumer needs in the Japan market, work with Tokyo and headquarters teams to gather data and evaluate each payment product and partnership opportunity.
• Drive the entire process of integrating Netflix payment products into partner's payment systems.
• Partner closely with payment products, consumer insights, finance and other cross functional teams to assess post-launch performance, identify problem areas such as user journey friction, technical integration errors, partners' and consumers' feedback; develop solutions to those issues.
• Collaborate with regional teams to scale payment solutions that work in Japan and other APAC markets.
• Strive to form deep, long-term partnerships with our strategic partners by defining joint product roadmaps, testing new product ideas (e.g. a new bundle construct), and exploring partners' various sales channels (e.g. a seamless sign-up experience at an operator's retail store).
• Contribute to Japan's overall partnership and growth strategy
• Communicate effectively across teams on project and partnership status.

The Ideal Candidate
• 10+ years of experience building strategic relationships and product integration with leading operators and payment partners.
• A strong track record of designing and delivering seamless consumer user experiences to increase user satisfaction, acquisition and retention.
• A proven history of developing payment, acquisition, mobile, wallet, prepaid, and/or direct carrier billing products is a Plus.
• The ability to navigate complex, high-stakes negotiations that result in value creation
• Technically competent -- able to discuss API's with partners and to troubleshoot as needed.
• Experience building entertainment products for mobile, web, and TV
• Background in leading complex technical projects involving multiple parties, and managing multiple deliverables under tight deadlines
• Data-driven analysis and decision-making, informed by a passion for metrics
• A self-starter with a profound desire to grow, and curiosity to learn new things.
• A strong collaborator able to partner internally with cross-functional teams across the world, including product, engineering, business development, legal, marketing, and finance
• Strong written and verbal communicator, able to connect at all levels of an organization, internally and externally
• Willingness to travel for partner and internal team meetings
• Written and spoken fluency in English and Japanese. Fluency in Korean is a plus.
Location
Company Profile
Netflix
Netflix is the world's leading streaming entertainment service with 193 million paid memberships in over 190 countries enjoying TV series, documentaries and feature films across a wide variety of genres and languages. Members can watch as much as they want, anytime, anywhere, on any internet-connected screen. Members can play, pause and resume watching, all without commercials or commitments.