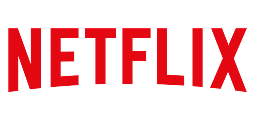 Full Time Job
Marketing Manager, Mexico
Netflix
Mexico City, Mexico
11-23-2020
Job Description
This global success came in the wake of systematic investments in multiple international markets, ultimately transforming Netflix into a beloved brand and a vigorous business outside the United States. In this trajectory, Mexico has played an important role being one of the first countries where the service was launched, where Netflix produced its first international series (Club de Cuervos), won one of its first Oscars for Roma, and so much more. Our Mexican consumers and fans are one of the most engaged in the world!

Today, we have a very strong slate of locally produced shows, films, docs and unscripted content out of Mexico, and that combined with our great global stories, makes our offer unique, accessible and appealing to the Mexican market.

THE ROLE

The MX Marketing Manager will be part of the Netflix Marketing team in Mexico City. In this role, the Marketing manager will be responsible for leading inspiring and thought-provoking campaigns around our titles and our brand, from establishing the strategy, to developing and executing tactics.

The marketing manager needs to be a nimble and assertive thinker, able to discuss creative and business strategies with cross-functional teams to bring innovative campaigns to life. Someone that can make informed decisions through analytical thinking based on data and can also have great instinct for what resonates with consumers and fans.

The manager needs to bring strong communication and project management skills to be able to clearly articulate a creative vision while keeping track of all the components of any particular campaign, including keeping projects under budget and deadlines.

We want the person in this role to be a doer, someone who can be a true collaborator in a very fast-paced environment, who can positively impact the team and the business without the need of being micromanaged or having an army of direct reports while also collaborating with a wide array of stakeholders. Someone that feels comfortable taking risks and making smart decisions without necessarily having all the answers.

Talking specifically we want this Marketing Manager to:
• Be passionate about entertainment in all its forms, from a soapy melodrama or an action packed film to a thought-provoking documentary.
• Think digital first, but don't be shy when you need to make a bang.
• Have a unique sense of pop culture. We need someone that can have a true pulse on culture and trends, as well as market and consumer behaviours.
• Develop briefs that are clear and inspiring for creative and media agencies. Evaluate plans from strategic, creative and production perspectives. Be smart about your decisions and where you spend your time and budget.
• Be a team player: connect and interact with cross functional teams to build bigger beats around our titles. Understand the role of Editorial, Comms, Publicity, legal and product. Be curious about the many aspects that make Netflix a successful company.
• Be true to our culture and values on her/his daily interactions and the decisions she/he makes, be selfless and open to learn when giving and receiving feedback. Go beyond roles and titles to get great work done.

QUALIFICATIONS
• A creative and strategic thinker: strong experience leading memorable Marketing campaigns: from strategy to implementation.
• Knowledge of the media landscape in Mexico: have familiarity with Planning and Media Buying.
• Strong interpersonal, analytical, problem solving, prioritization, decision making skills.
• Be able to manage multiple tasks and projects simultaneously under deadline.
• Fluency in written and spoken English.
Location
Company Profile
Netflix
Netflix is the world's leading streaming entertainment service with 193 million paid memberships in over 190 countries enjoying TV series, documentaries and feature films across a wide variety of genres and languages. Members can watch as much as they want, anytime, anywhere, on any internet-connected screen. Members can play, pause and resume watching, all without commercials or commitments.