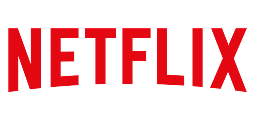 Full Time Job
Marketing Manager
Netflix
Job Description
It's an amazing time to be joining the Netflix team as we continue to transform entertainment globally. That's where you come in.

We are looking for a seasoned Marketing Manager to help us grow our business in Japan. Someone who has experience building engaging and effective creative and smart marketing campaigns that drive consumer love for a passion brand. A professional who values entrepreneurial work environments and will thrive in our 'freedom and responsibility' culture.

The Marketing Manager will report to the Director of Marketing, Japan and will oversee campaign activations in the country. Working closely with Publicity and Brand & Editorial counterparts and other international marketing and social media peers, you will be managing consumer-facing marketing campaigns to promote the Netflix brand and its content.

If you're a passionate entertainment or brand marketer with demonstrated experience in crafting and executing amazing marketing campaigns, we'd like to hear from you.

Key Responsibilities
• Campaign creation and management. You will launch unique campaigns for our content that set new standards for entertainment marketing. You create meaningful relations with the different agencies/studios we partner with.
• Cultural ambassador. You will be critical to help Netflix understand the Japanese customers while also living and embracing the Netflix culture.

Experience/Skills
• Creativity. We are looking for someone who is able to turn cool ideas into reality. Someone who can play with our content and our brand to impact the right audience with the right message, not from paid marketing channels but in an integrated way from earned/owned channels.
• Digital expertise. We are looking for someone that understands digital marketing (display, rich media, search, VOD, direct video, mobile, paid social…) and has demonstrated experience launching and managing unique digital campaigns, from ideation and media planning to optimization and performance analysis.
• Marketing know-how. We are looking for someone that understands consumer marketing –preferably in the entertainment space– and how not only build strategy but also execute flawlessly.
• Depth of knowledge. Solid and extended experience in leading marketing efforts and agency management experience in a related industry: TV & Entertainment, Tech or CPG.
• Concise and clear communication. We are looking for a fluent Japanese and fluent English speaker with excellent communication skills, who is also confident working with senior leadership teams.
Location