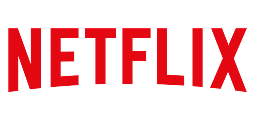 Full Time Job
Manager, Virtual Production
Netflix
Job Description
Members can watch as much as they want, anytime, anywhere, on any internet-connected screen. Members can play, pause and resume watching, all without commercials or commitments. With this international expansion and a move into Korean originals, it's a great time to join Netflix.

The Opportunity

As Netflix looks forward into the future of production, virtual production will exist as a core tenant, enabling our unique roster of creatives with breakthrough real-time technologies & dynamic new collaborative workflows.

We are seeking an experienced candidate to join our team as a Manager, Virtual Production - APAC. The successful candidate will be calm under pressure, self-motivated, flexible, and able to juggle multiple and diverse responsibilities with an unwavering attention to detail at all times. Experience and sincere passion for working in the space of Virtual Production or tackling complex visual effects challenges is a requirement.

The Role

Netflix maintains a broad definition of Virtual Production that covers scanning, visualization, performance capture, simulcam, and interactive lighting. The role of Manager of Virtual Production space in APAC is to be the subject matter expert for all things Virtual Production technology and workflows. Productions across the region will be expected to work with the individual in this role with the ability to speak with authority on the technical and production planning for Virtual Production on their title in development and in-production. There will be an expectation to work cross-functionally within the Creative, Physical Production, and VFX organizations to help bolster support and understanding for Virtual Production across APAC.

A successful candidate should be well established in the VFX industry as a production side Virtual Production/VFX Supervisor experienced in & passionate about working on technically complex visual effects and virtual productions. They must excel at managing multiple projects in a high-speed, high-performance environment. The APAC region is nascent but primed for significant growth in Virtual Production - a candidate with a clear understanding of the market including its challenges and its growth opportunities is valuable.

We are expecting a candidate who is an impactful, proactive thinker, is curious about a variety of production and support disciplines, and challenges prevailing assumptions to help us create new and improved workflows. This is a demanding and fast moving position that requires an effective communicator & educator who is able to exercise good judgement and demonstrates initiative.

Core Responsibilities:
• Liaise between vendors, crew, internal teams to improve cross vertical information flow.
• Work directly with creatives, production teams, vendors/production service companies, and content creators to aid in the use of Virtual Production within their specific project needs.
• Partnering with Creative, Production and Finance Executives as well as our VFX Managers during development and pre-production. Analyzing scripts, fostering adoption of virtual production workflows, facilitating the testing and management of new technology, and guide production planning.
• Developing strong relationships with our Directors, Producers, Vendors/Production Service Companies, and becoming a trusted resource for all things Virtual Production.
• Foster the adoption of new practices, frameworks and technology as it applies to Virtual Production within the company.
• Vet hardware (ie. LED, camera tracking solutions, performance capture), software (ie. game engines, previs solutions), and content vendors seeking to grow their Virtual Production capability both technically and as a business.
• Contribute to the company's culture of curiosity and self-disciplined pro-active responsibility as part of the Virtual Production team.

Qualifications:
• Experience in a leadership capacity engaging directly with Virtual Production technologies and service vendors in VFX, Virtual Production, Gaming and/or Studio.
• Sincere passion about the Virtual Production landscape and the future of content creation.
• Ability to handle a fast paced environment, supervising several projects in various points of production (from development through delivery).
• Strong organizational skills with a proactive mentality and creative problem-solving abilities.
• A strong understanding of VFX workflow and Virtual Production pipelines, including real-time workflows and on-set experience.
• Highly organized, efficient and detail oriented.
• Self-motivated proactive team member with the capacity to work independently.
• Capable of working with producers and production managers on implementing production workflows on-time and on-budget.
• Willing to travel frequently to meet with vendors, meetings with filmmakers, and set visits.
• Fluency in Korean is mandatory, proficiency in English is beneficial.
• This role will be based out of Seoul, South Korea.
• Passionate about our culture and values in the workplace.
Location
Company Profile
Netflix
Netflix is the world's leading internet entertainment service with over 195 million paid memberships in over 190 countries enjoying TV series, documentaries and feature films across a wide variety of genres and languages.