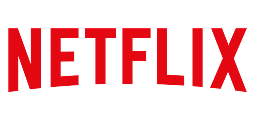 Full Time Job
Manager, Production Finance - Indie Film
Netflix
Los Angeles, CA
12-01-2020
Job Description
The Role

The Manager of Production Finance will be instrumental in creating and implementing the production finance goals of the Indie Features team. The goals include i) providing accurate, timely and complete production budgets and estimated final costs ii) protecting company assets through cash management, policies and procedures and iii) providing shows with the production finance support to facilitate producing great content, iv) Identify opportunities for us to innovate.

The Responsibilities
• Collaborate with Line Producers, Production Managers, Accounting Staff and executives from the Netflix Originals team to deliver the highest quality original entertainment content.
• Research, develop and test new technologies that provide the next generation of production finance tools and determine how and when to best incorporate into the production accounting workflow.
• Hire the most talented production accounting teams with the skillset to provide the highest level of production accounting support on shows that are some of the most ambitious and complex to be ever produced. Accounting teams must be self –motivated, resourceful, dedicated, driven, focused and strive for only the highest level of professional ethics, consistent mathematical accuracy and completeness, and embody the Netflix ethos.
• Liaise with Netflix HR, Labor Relations, Content Accounting, Internal Audit, Employment Legal, Accounts Payable, Treasury, IT to ensure production finance policies and procedures are current and effectively implemented on our productions.
• Prepare and/or review initial production budgets.
• Manage production incentive workflow and ensure receipt of tax credits or cash.
• Ensure that insurance claim costs are accurate and adequately supported by schedules, invoices and payroll documents.
• Manage the cash flow and funding processes.
• Review production budgets, cost reports, trial balances and petty cash reconciliations prepared by show accountants.
• Work with show accountants on a day to day basis to drive accurate, complete and timely cost reporting, protecting and managing show assets and supporting production.
• Identify problem areas as quickly as possible including breakdown in communication between department heads, upm's, producers and accountants and identify minimal use of PO's.
• Develop relationships with Film Commissioners, CPA audit firms, Accountants, Producers and Payroll Companies to build resources and networks from which to poll industry information and help ensure all production finance processes are current, reasonable and timely.
• Facilitate the training and mentoring of junior production accounting staff on Netflix shows with the goal of increasing the pool of loyal ''star'' accounting candidates for future Netflix productions.
• Keep abreast of current and changing industry trends, evolving technologies, production incentives and changes in crew capacity and infrastructure support in the main worldwide production centers.
• Travel to production locations where our shows are filming to audit, review work flows, organizational abilities and effectiveness of accounting staff.

Experience
• Candidates must have extensive production finance/production accounting experience, either at the studio level or in the field, managing feature film budgets.
• Broad understanding of production incentives.
• Solid understanding of payroll process, union labor agreements and tax requirements.
• Complete understanding of P2P process and tax requirements.
• Expert skill level of Movie Magic Budgeting and all Netflix supported production accounting systems.
• Proven ability to lead and manage a team.
• Solution focused.
• Ability to understand and articulate issues using creative, production or financial context.
Location
Company Profile
Netflix
Netflix is the world's leading streaming entertainment service with over 195 million paid memberships in over 190 countries enjoying TV series, documentaries and feature films across a wide variety of genres and languages. Members can watch as much as they want, anytime, anywhere, on any internet-connected screen. Members can play, pause and resume watching, all without commercials or commitments.