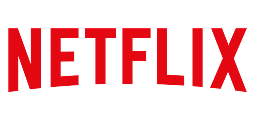 Full Time Job
Manager, Editorial & Publishing - Film
Netflix
Los Angeles, CA
01-09-2021
Paid
Full Time
Senior (5-10 years) Experience
Job Description
Do you love movies? Do you already have a Top 10 Films of 2021 list building in the back of your head? Yes? Keep reading!

The editorial team at Netflix is on the pulse of conversation among our consumers - not just listening, but participating in and starting thoughtful, hilarious, exciting discussion with fans across social, podcasts, and more. Though our work is largely focused on social media, and we are part of the larger marketing organization, this team's remit is unique in that it feels more like what you'd see from an editorial outlet like Vulture or Vanity Fair than a social marketing team. As our film slate continues to grow, we're looking for a journalistically minded social expert to reach and connect with all kinds of movie lovers, from cinephiles and armchair critics to YA and rom-com fans.

Key responsibilities:
• Develop and maintain an editorial tone and perspective for the Netflix Film handles that matches the needs of a cinephile and broader movie-loving audience
• Create and advance long-term strategy to move the Netflix Film voice into new platforms and spaces
• Meet ambitious growth goals without compromising creative integrity
• Manage a team of freelance writers, video producers, agencies and production companies
• Build relationships within and outside Netflix to increase the access and credibility of the Netflix Film brand
• Advocate for the Netflix Film audience by working cross-functionally with publicity, media buying, creative marketing, and content team to create a regular cadence of high-impact moments
• Build and manage budgets
• Keep your finger on the pulse of culture across different platforms and audiences, and find ways for us to participate in relevant conversations
• Regularly interact with and get buy-in from filmmakers, talent, and press to build understanding and trust of Netflix Film and the overall editorial initiative at Netflix

Background & Specific Skills:
• 8+ years experience in entertainment media (marketing or editorial)
• A strong presenter; confident and collected
• At least a passing familiarity with video production and creating high-performance assets for social, and a willingness to learn these skills fast if needed
• Thorough understanding of the social media landscape including Instagram, Twitter, YouTube, and Tik Tok
• Hands-on experience building and managing fan communities
• Meaningful experience working directly with talent and talent representation, in meetings and on shoots/sets. You'll be presenting our marketing plans to show-runners, producers, talent, and executives.
• Any applicant for this position should read and take seriously the Netflix culture

In addition to all these things, we are seeking a highly driven, self-motivated person who loves movies and the culture around them. You are curious about global cultures, always learning and testing new ideas. You will need to be equally comfortable in a meta discussion about the state of the industry on Film Twitter and in the comments section under a trailer for The Kissing Booth. You are comfortable scrutinizing your own ideas, and you are always the first to ask ''how could this have been better?'' This job will require you to juggle many different kinds of short- and long-term tasks including coordinating with different parts of the company, producing and giving notes on video creative, copywriting, defining high-level strategy for titles and Netflix Film overall, and much more - and nimbly move through all these responsibilities with ease. Your natural ability as a storyteller allows you to watch any movie and find an interesting angle, or two, or five. Your experience in media or marketing enables you to take those angles and translate them into different kinds of output across various formats and social platforms. Above all, you have impeccable taste, great ideas, and the passion, energy, and creative ambition to see it all through.
Location