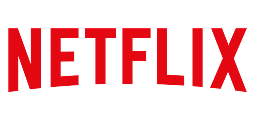 Full Time Job
Engineering Manager, Studio Engineering
Netflix
Los Angeles, CA
11-23-2020
Job Description
Engineering Manager, Studio Engineering - Digital Content Production (Animation)

We are looking for an Engineering leader to scale our production solutions and workflow tools for Animation and VFX. This team is critical to the success of our studio in these key disciplines. They develop tools and infrastructure to support the various creative workflows of these disciplines with a combination of custom solutions and 3rd party integrations of Visual Effects and Animation related software. You will scale the team and its impact to manage the increasing volume of productions and their ongoing requirements as well as partner with peer teams on operational excellence and strategic engineering investment. This role and its team is at the crossroads of both production and engineering and is positioned to leverage the best practices of both to provide the best experience for our creative teams.

What the team does:
• Builds tools for both other developers and end users to manage workflow processes.
• Develops scalable, highly available solutions that support our creative process.
• Builds tools for enhancing creative workflows in Animation and VFX.
• Integrates production workflow with 3rd party products and services in the support Animation and VFX.
• This team collaborates cross functionally with teams in production and in various engineering responsibilities across the teams supporting creative workflow.

What you'll do:
• Team Leadership: build and lead a team of exceptional engineers adept at building scalable solutions and compelling user interfaces.
• Technical Vision: evaluate architecture choices on an ongoing basis, in anticipation of increased scale and ever-evolving technology to meet the demands of a rapidly growing business.
• Leverage technical skills to successfully drive infrastructure & tool improvements for new products and existing processes and workflows
• Product Leadership: define and execute the roadmap by collaborating with partners in Product, Design and Operations.

What we're looking for:
• Experience building and leading a team of exceptional engineers
• You have good ideas and can inspire the team to come up with better ideas.
• You are able to work through ambiguous requirements and make decisions to push forward.
• A passion for building scalable solutions with flexibility factored in to make quick pivots as business evolves.
• You have the courage to make decisions and take ownership of the business outcomes your team has the opportunity to impact.
• A mix of experiences with production workflow, and existing technologies that serve Animation and VFX, and distributed/cloud development approaches.
• You demonstrate excellent communication skills, both within the team, and across the organization.
Location
Company Profile
Netflix
Netflix is the world's leading streaming entertainment service with 195 million paid memberships in over 190 countries enjoying TV series, documentaries and feature films across a wide variety of genres and languages. Members can watch as much as they want, anytime, anywhere, on any internet-connected screen. Members can play, pause and resume watching, all without commercials or commitments.