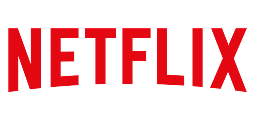 Full Time Job
Engineering Manager, Compute Platform
Netflix
Paid
Full Time
Entry (0-2 years) Experience
Job Description
Netflix engineers working across all parts of the Netflix business depend on the underlying Netflix Platform consisting of developer productivity, data and infrastructure technologies, tools and services. As part of this platform, Cloud Infrastructure Engineering focuses on increasing fleet-wide agility, efficiency, and reliability of our infrastructure while reducing the operational burden on our engineers. As part of Cloud Platform Engineering, the Compute Platform focuses on our compute abstractions. Compute supports both elastic services and fully featured batch using our underlying virtual machine and container based primitives. The Compute Platform not only supports and operates these compute primitives, but also helps drive how each should evolve raising the value of the abstractions in use by our engineers.

We seek a leader within the Compute Platform that can grow both the team in support of our foundational compute infrastructure offerings. The offerings are our foundational operating system and kernel, container management platform (Titus), our managed batch service, the container registry, and image creation service (bakery). These offerings form the foundation of supporting every workload run at Netflix on the AWS cloud including our streaming product, content engineering, studio, big data, and machine learning. We provide a worldwide highly available compute fabric launching hundreds of thousands of instances every day. As a critical component of our streaming service, the container management platform is a tier one system. The team not only designs and develops this tier one system, but also operates and supports it 24 by 7. To learn more about challenges see our recent presentation.

As a leader of this team, your focus would be on cross functional relationship building, sharing clear context across our partners, users and the team, product management with a focus on delighting our users, building strategies across strategic bets and product needs, driving tactical execution, and evolving an engaged inclusive and high performance team to focusing on our mission. To learn more about how centralized platform teams at Netflix work and at the company as a whole, see our recent presentation and Netflix culture memo.

We would love to talk to you, if you exhibit:

Passion for communication
• Listening to users, seeking to understand their needs beyond a surface level
• Listening to partners, having empathy for their challenges, and delivering together
• Sharing with the team digestible context that empowers them to make better decisions

Team and IC development
• Balances team work between tactical and cross-cutting strategic projects
• Knows skills to bring to bear from each member, benefiting the greater organization
• Has demonstrated team improvement through regular feedback

Project Management
• Ensures tactical execution of the team
• Is known to follow through on commitments
• Knows when to say no and correctly sets expectations

Demonstrated experience delivering polished products
• Translation of business needs into product roadmaps
• Driving products that stay ahead of user needs
• Experience with products that have spanned years of sustained use

Informed risk taking
• Develop visions that your partners understand
• Use of data to inform your intuition
• Formulate strategic bets that others support

It would be additionally beneficial if you have experience in the following:
• Operations of tier one systems
• Core infrastructure products and services development
• Experience maintaining relationships with external technology providers

Netflix is a global company, with a diverse member base, which is why the content we produce reflects that: global perspectives, global stories. As we grow globally, we know that we must have the most talented employees with diverse backgrounds, cultures, perspectives, and experiences to support our innovation and creativity. We are an equal opportunity employer and strive to build balanced teams from all walks of life.
Location