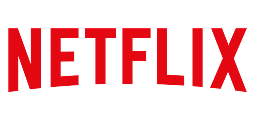 Full Time Job
Engineering Manager - Acquisition UI Platform
Netflix
Job Description
On the Acquisition UI team, we are continuously improving the non-member and sign-up experience across all platforms: mobile, web, and TV. We are obsessed with crafting rich, elegant, and performant user interfaces to bring new users onto the Netflix service. Our team partners closely with engineers, product managers and designers to productize experiments, improve our application architecture and scale a frictionless non-member experience. This team will be directly responsible for scaling our signup experiences as we continue to expand globally and look to bring in the next 200 million members across the world.

You'll lead a team of passionate engineers to take proven experiments and make them into scalable product experiences across all signup platforms. We partner with many peers from product managers and designers to backend teams and member platforms to ensure our product is the highest quality and most compelling customer experience. Additionally, you'll own and advocate for strong engineering principles and practices within the team and the organization.

We are looking for an inclusive engineering manager who can navigate the challenges of owning a growing product area and balancing the needs of the business with the long term architecture of our applications.

If this sounds like you, we want to talk!

What's different about us:
• Big impact - you will directly impact the end to end signup experience that every future member of Netflix around the globe will use
• Data driven - we use A/B testing to drive feature and product decisions
• Speed - we move quickly and iterate rapidly
• Unique culture - we live by our values

What Sets You Apart:
• Passionate about growing inclusive engineering teams
• Curious about technology, product experiences and how they work together
• Clear communicator of thoughts and ideas
• Seek out other opinions to further yours
• Able to build deep context across many systems and services

Take a peek at your future colleagues
• Micah Ransdell - Micah is a Manager within Acquisition UI. He has a background in UI Engineering and loves to write tests.
• Kyle Brickman - Kyle is a Senior UI Engineer on the Signup Flow team within Acquisition UI. He is a champion for accessibility and lead contributor to our price tiering initiatives.
• Nazanin Delam - Naz is a Senior UI Engineer within Acquisition UI. She builds performant UIs for our external facing content experiences and account pages.
• Jem Young - Jem is a Senior UI Engineer within Acquisition UI. He is a panelist on Front End Happy Hour and ships code used by millions of people on our non-member homepage.
Location