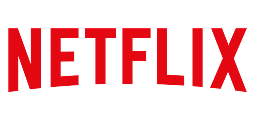 Full Time Job
Editorial Insights Content Analyst
Netflix
Seoul, Republic of Korea
08-23-2023
Job Description
From ''Healing Romance'' to ''Family-Friendly Variety Shows,'' the system that powers Netflix's multitudes of personalized row recommendations is the result of years of painstaking content analysis, intricate taxonomical work, data science, and pure movie and television geekery.
If you are an avid fan and a serious consumer of visual entertainment, the Editorial Creative team at Netflix is seeking a unique candidate who can capture the essence of movies, series, and specials - and turn that into data and information. This starts with digging deep into every assigned title, researching, tagging, rating, and enhancing other pieces of metadata that will help connect our members to the content they'll love.
This role will join a team of classification experts: people who can identify, collect and transform the artistic qualities of movies and series into the data that powers personalization for more than 240 million people around the world. This hire innately understands the facets, tropes, and themes that allow audiences around the world to laugh, think, escape, cry, and tell their friends, ''You have to watch this.''
The ideal candidate has a deep and broad knowledge and experience of visual media and is passionate about global entertainment. They can succinctly and broadly communicate what's important about a piece of content, and why. They are comfortable working in a high-volume, high-quality, deadline- and data-driven environment. They are an excellent cross-functional partner who can relay the importance of this work to colleagues beyond your team, as well as collaborate on unique projects that use tags, metadata, and content insights in new and engaging user experiences on the Netflix service.
Responsibilities:
• Objectively analyze, tag, research, and write about movies and series with attention to detail, while also understanding the underlying creative intent
• Meet tight, dynamic deadlines in a fast-moving, professional environment and assure the highest quality of output
• Develop an understanding of Korean content and the content and successfully interpret the business strategy for the region
• Multitask, self-direct, and self-manage day-to-day aspects as well as other editorial and innovation projects including A/B tests that require cross-functional collaboration
• Keep their finger on the pulse with regard to current affairs and cultural moments, while also being aware of historical, political, social and/or sensitive issues from across the region
• Possess excellent verbal and written communication skills, including presentation skills, especially with core cross-functional partners
• Master internal tools and systems successfully
Qualifications:
• Passionate about Korean content with a deep knowledge of the global streaming and Korean entertainment landscape
• Knowledge of and passion for content and new media trends, including other entertainment platforms
• Ability to distinguish nuances within different movie and TV genres and distill the essence of a film/series, including sharing findings in an objective, concise manner
• Experience demonstrating excellent cross-functional skills in previous roles, including presentation skills
• Strong time management and communication skills
• Knowledge of and curiosity for product a plus
• Experience working with large data catalogs is a plus
• Fluency in Excel, Airtable, Google Sheets, or other data trackers and data management systems is a plus
• Full professional fluency in English is required
• Fluency in Korean required
We are an equal opportunity employer and celebrate diversity, recognizing that diversity of thought and background builds stronger teams. We approach diversity and inclusion seriously and thoughtfully. We do not discriminate on the basis of race, ethnicity, religion, color, place of birth, sex, gender identity or expression, sexual orientation, age, marital status, military service status or disability status.
넷플릭스는 다양한 경험과 생각을 가진 구성원이 모였을 때 최고의 성과를 내는 팀을 만들어 갈 수 있다고 믿고 있습니다. 다양성과 포용성은 우리가 지향하는 기업 문화의 핵심 중 하나이며, 이것의 궁극적인 목적은 모든 직원이 역량을 마음껏 발휘하고 성장하며 기여할 수 있도록 환경을 조성하는 것입니다. 인재를 선별하는 과정은 이러한 목적을 달성하는 데 매우 중요합니다. 이에 따라 넷플릭스는 성별, 인종, 피부색, 국적, 종교, 성적 지향, 나이, 결혼 여부 등 모든 개인적인 배경과 상관없이 모두에게 평등한 기회를 보장하며, 공정한 과정을 통해 채용을 진행하고 있습니다.
장애인 및 국가보훈 대상자는 관련 법령에 따라 우대합니다.
Jobcode: Reference SBJ-g6jmbq-44-200-117-166-42 in your application.