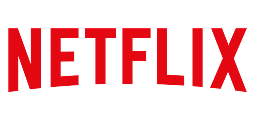 Full Time Job
Editorial and Publishing Director
Netflix
Paid

Full Time
Executive (10+ years) Experience
Job Description
We are Netflix's Editorial team. A team of storytellers, editors, producers and writers, all of us huge fans of entertainment. We're creating a whole new approach to talking about entertainment. Our mission is to build the most influential entertainment media and publishing outlet that brings joy to fans in Japan and all around the world.

We want to make content for our content that is as entertaining off Netflix as it is on Netflix. To make content that brings communities together over shared passions. Content that helps our fans discover new shows and movies and talent or fall more deeply in love with something they've already seen.

Today we have 250 million fans on our social platforms globally, 150 thousand new global followers daily, and 10 billion global impressions per quarter. For context, that's twice the population of Japan in fans, twice the size of a stadium in new daily followers, and more than twice the number of pages on the internet in impressions each quarter. But we're just getting started.

Though part of the larger marketing organization, our team's work is unique in that we express a perspective on content the way an editorial media outlet would. You'll be looking at new ways to talk about our shows and films, both from Japan and Netflix originals from around the world, and have a great skill for bringing these stories and narratives into the news cycle and social zeitgeist through editorial A/V content.

This is a management position. The director will lead and mentor a team of Netflix employees and will need to inspire our highly skilled group of editorial and publishing experts to perform their best. We're seeking someone with high emotional intelligence, who can navigate the intersection of Netflix and Japanese business cultures. The right leader will guide the team as they bring the joy of the service into fans' newsfeeds, drive news, help members discover new shows, engage with talent, and build the brand reputation.

The successful candidate will be curious and business savvy, to set the right strategy for the team, and ensure editorial strategies impact the business goals in one of our most important growth markets. We'll expect that our audience channels enjoy healthy growth to scale and engage, are attractive to talent and their representatives, are credible with audiences, and set the pace for the rest of the industry.

The position requires strong partnership and collaboration with other Japan and global leaders in marketing and comms, content, biz dev, and product.

Netflix is an entrepreneurial environment. We'll look for someone that can set a vision, and respond to cultural and consumer trends, as well as shifts in our local business needs. The leader will be comfortable using data to make informed judgments. They will be responsible for developing new audiences, no matter where they spend their time.

It's also a highly creative role. The Director will work closely with the team and our external agencies and partners to make a broad set of Netflix original titles as relevant as possible in Japan. The E&P director will also need to have the hard skills of brand building and editorial excellence, including creative taste and a strong instinct for stories that will get consumers talking.

Finally, we're looking for a fan. You've loved movies, TV, and anime your whole life, and would feel lucky to make a career in the field you love so much. You are a culture vulture who leads the entertainment conversation with friends and family and can't wait for the next great movie, season, or episode.

The Director will have 10 years' experience with some combination of consumer brand, media, entertainment, editorial, and content creation and several years of experience managing teams.

That's a lot! If this all sounds like your cup of tea, the Netflix culture attracts daredevils who exhibit good judgment, innovation, selflessness, courage, impact, candid communication, passion, and curiosity. Read the culture deck. If it resonates for you, maybe you're the right person to join the Netflix leadership team in our Tokyo office.
Location