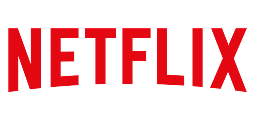 Full Time Job
Director, Security Services Engineering
Netflix
Job Description
Netflix is the world's leading streaming entertainment service with over 190 million paid memberships in over 190 countries. This is made possible, in part, by an engineering organization that enables our customers to stream content and our studio to produce content. The Security Services Engineering organization supports these engineers at Netflix by creating and operating authentication, authorization, and cryptographic software services. The teams in this organization operate at the intersection of software engineering, privacy, and security expertise.

We are looking for a Director of Engineering to lead the Security Services Engineering organization. You will set the vision and strategy for this organization and work closely with your teams and the broader business to ensure that we stay aligned and moving in the right direction. And you will mentor people in your organization to enable both personal and organizational growth along the various dimensions of Netflix's values.

The Role
• Guide the Security Services Engineering organization to manage risk by creating security products that address business needs and are simple to use.
• Mentor and grow a world class team of engineering managers and security software engineers.
• Collaborate closely with security, product, and engineering teams throughout Netflix.

Your Background
• An inclusive and empathetic leader
• Strong written and verbal communication skills
• Strong collaboration across teams with different backgrounds and skill sets
• Experience leading a team of engineering managers
• Experience working with software (either as a software engineer or as a manager of software engineering teams)
• Experience with computer security and risk management
• Ability to craft and socialize a vision for a security software organization
• If you are remote to Los Gatos, CA (and not interested in moving to the San Francisco Bay Area): willing to work pacific time zone hours and experience leading remote teams

The teams in our Security Services Engineering organization have often shared our work with the broader security community. We encourage you to learn more about us by reading about our open source projects (Lemur for certificate management) and conference talks (Secrets at Scale talk at USENIX Enigma and Building Identity for an Open Perimeter talk at the RSA Conference).

The Netflix culture permeates our work environment. It determines who we hire, how we work together, and how we make decisions. It encourages us to bring our best every day while valuing collaboration over individual achievement. If this sounds exciting to you, we encourage you to apply today so that we can learn more about each other.
Location