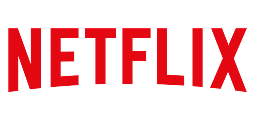 Full Time Job
Director, Product ML Research
Netflix
Job Description
The Role

With nearly 200 million members in over 190 countries and a billion hours of streaming each month, Netflix is the world's leading online entertainment company. Netflix continues to shape the future of entertainment by developing personalized ways for members to discover and enjoy a rapidly growing catalog of movie and TV content.

In this role, you will lead a team of research scientists focused on developing novel machine learning methods that advance our ability to personalize and generally improve the member experience. These methods directly influence the algorithms that support in-product recommendations, search, UI, and the approaches we use to measure causal effects.

The Product ML Research team works in close partnership with the algorithms engineering team and several product teams, applying advanced mathematical modeling skills to develop novel approaches and working with engineering and product to prototype, test, and implement these methods in order to deliver improvements to the member experience.

Who will be successful in this role?

In order to be successful in this position, you will need the technical acumen to mentor and grow top-notch research scientists, the business sense to identify and drive product goals, and the collaboration skills to partner effectively with world-class engineers and product managers.

To learn more about the team's work, check out the Netflix Research website

Responsibilities:
• Lead a research science team advancing machine learning techniques in order to deliver an exceptional member experience.
• Provide technical guidance and mentorship to individual contributors and managers on the team.
• Partner with business stakeholders and engineering teams to integrate promising research into the testing and production workflow.
• Provide thought leadership and identify new areas where advanced machine learning methods can improve product performance and member experience.
• Work with senior leadership to develop and drive a long-term research vision for the company.
• Participate in the academic research community through publications, conferences, and academic partnerships.

Specific qualifications include:
• Demonstrated experience in building, managing, mentoring, and inspiring research teams, with a proven track record of leveraging research to drive significant business impact.
• PhD in Statistics, Computer Science, Machine Learning, Mathematics, or related field.
• Experience developing, prototyping, and deploying machine learning models, ideally including personalization models.
• Exceptional interpersonal and communication skills, including proven ability to effectively collaborate with senior engineering, product, and data science leaders.
• Active participation in the academic research community through publications, conferences, and/or teaching.
• High-energy self-starter with a passion for research, tolerance for ambiguity in a fast-paced setting, and a positive attitude.

Culture:

You will have the opportunity to impact the business in a meaningful way. You will have the freedom to innovate, solve interesting problems and influence in a fast paced, exciting environment. You will work with smart people who love to solve hard problems, and who not only expect but also foster high performance. You can learn more about the Netflix culture at jobs.netflix.com/culture.

We are an equal opportunity employer and celebrate diversity, recognizing that diversity of thought and background builds stronger teams. We approach diversity and inclusion seriously and thoughtfully. We do not discriminate on the basis of race, religion, color, national origin, gender, sexual orientation, age, marital status, veteran status, or disability status.
Location