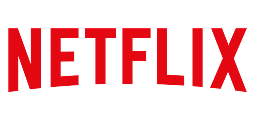 Full Time Job
Director, Product Creative
Netflix
Mexico City, Mexico
03-12-2021
Paid

Full Time
Executive (10+ years) Experience
Job Description
The Product Creative team partners with content creators and distributors to define how their content is creatively represented on Netflix. The team also works as a centralized hub within Netflix to define the creative strategy of titles on service, working closely with internal creative teams and agencies. At its core, the work is grounded in creativity with a strong understanding of how the Netflix product works. Our purpose is to create the most compelling discovery experience through artwork, video, and copy to connect our millions of global subscribers to the content they love.

We are looking for a director in Mexico City who can work to develop a business strategy and a creative practice around different markets in Latin America. This director will also partner cross-functionally with the leadership in LATAM to provide a voice for the product and help outline what is necessary for Netflix success in the region.

At Netflix, we have an insatiable need to continually improve our product experience and the creative elements that support it. This role will contribute to new areas of creative exploration for title representation and require frequent travel throughout Latin America and to our Los Angeles and Los Gatos, California offices.

You will build and manage a team of creative strategists, designers and video editors who drive the acquisition and exploration of all creative elements for both licensed and original branded LATAM content on our service. You'll create strong partnerships and collaborate across Marketing, Content Acquisitions and Product to bring our subscribers a unique and unparalleled internet TV experience.

Responsibilities
• Continually evolve the team's vision and strategy as we both learn from and grow our content in the LATAM region. Success at Netflix is a moving target and it is important to be able to pivot and move when the market needs change.
• Relentlessly focus on hiring outstanding employees and nurturing strong networks of talented people to pull from, while also developing the talent on their team, setting a strong example of empowering and coaching their team members.
• Look for ways to build thoughtful systems and approaches across the LATAM team to improve and streamline workflows, while also scaling the impact of our work.
• Being a Director at Netflix is about working to improve the day-to-day of your team and making sure your team can be as effective as possible in their roles. As a result, it's critical that this role is capable of ''clearing the road'' for the team, constantly looking for ways to make their jobs easier by improving cross-functional relationships, identifying gaps/issues with workflows, etc.
• Communicate the value and purpose of the Product team in LATAM to various cross-functional partners and outside partners, as necessary.
• A regional director is expected to behave autonomously in decision making and act as a community leader on the behalf of the Creative Production team.
• As product is primarily housed in Los Gatos, this role will sometimes act as the only voice of product in the region and it is critical that this team is up to speed on what's changing or testing on product to help educate and inform partner teams in the market.

Experience
• 12+ years of experience building, managing, and evolving an operational and/or creative team.
• International experience working in or with the LATAM region. Awareness of global/local content trends within the market is a plus.
• Ability to partner with cross-functional to provide a high-level strategy for success in the market.
• Proven ability to build strong cross functional relationships with both technical and creative partners.
• Must be capable and conversant in all aspects of a digital creative and have a baseline understanding of image, video and text production workflows.
• Willingness and ability to travel and work offset hours to better align with our global office time zones as the business needs require.
• Effective at giving honest and direct feedback and building team members for the future.
• Having great interpersonal skills and being a tenacious leader are a must. You have to be someone we want to work with.
• Understand, advocate, and embody the company's values and team goals.
Location