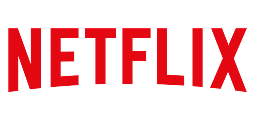 Full Time Job
Director, Platform Networking
Netflix
Job Description
With the explosion of Internet TV, Netflix has grown to serve over 180 million paid subscribers in over 190 countries worldwide. The Cloud Infrastructure organization's mission is to increase the fleet-wide agility, scalability, reliability, and efficiency of our Platform. To do this, we build compute and networking abstractions which add opinions, drive standards, reduce operational burden on application owners, and allows for us to independently evolve our architecture.

We are looking for a Director of Engineering for our Platform Networking group. You will lead and grow a team of senior engineering managers and engineers to evolve and implement a cohesive strategy, with teams operating across the entire networking stack, from AWS networking primitives to Layer 7 gateways. You will be partnering with engineering teams across all of Netflix, including service owners, platform partners, InfoSec, and other central teams. Additionally, you will represent Netflix from a networking perspective with our infrastructure providers.

If you're looking for a deeply technical and highly dynamic opportunity that will have an outsized impact on the future of software engineering at Netflix, we'd love to talk to you!

What you will do:
• Drive the vision and strategy on how to evolve our Platform Network strategy
• Build, scale and mentor a cohesive team of amazing engineers and leaders
• Form strong cross-functional partnerships to achieve alignment with many engineering teams and ensure our solutions meet their needs, while maintaining our focus on scalability, reliability, and efficiency

What we are looking for:
• Strong understanding of cloud architectures and distributed systems at scale
• Deep knowledge of networking technologies and abstractions in modern architectures
• Good balance of IQ & EQ to be able to solve both technical and social challenges
• Deep empathy for users and their business goals
• Proven experience building and leading software engineering teams with a focus on inclusion and diversity.
• Tenacity and the ability to balance competing priorities across multiple cross-functional stakeholders and programs
• Orientation towards long-term impact as the yardstick for prioritization, but able to strike the right balance between short term goals and longer-term vision
• Exceptional written and verbal communication skills

Want to know more about our Cloud Infrastructure teams? Check out:
• Evolution of Edge @Netflix
• Scaling Push Messaging for Millions of Netflix Devices
• How Netflix is able to enrich VPC Flow Logs at Hyper Scale to provide Network Insight
• Open Sourcing Zuul 2
• Keeping Customers Streaming - The Centralized Site Reliability Practice at Netflix
• Opensourcing Titus

A few more things about us:

As a team, we come from many different backgrounds and countries and our fields of education range from the humanities to engineering to computer science and we strive to give people the opportunity to wear different hats, should they choose to. We strongly believe this diversity and agility has helped us build an inclusive and empathetic environment, and we are looking forward to adding your perspective to the mix!
Our culture is unique, and we tend to live by our values, so it's worth learning more about Netflix here.
Location