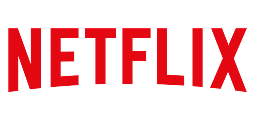 Full Time Job
Director Of Research, Creative Algorithms
Netflix
Los Angeles, CA
03-08-2021
Job Description
Our data-driven culture has allowed us to continuously innovate and provide the best product experience for our members, and we're using a data-driven approach to build the Netflix Studio from the ground up!

In this role, you will build and lead a high-impact applied research team focused on developing computer vision, machine learning, and computer graphics algorithms that enable storytellers around the world to create unique content that's consumed by our members around the world. The algorithms would enable tools used by artists in visual effects (VFX), post production, and animation in tasks such as segmentation, rotoscoping, color correction, inbetweening, and help them focus on the more-creative aspects to achieve the output they desire. This team would also look to develop algorithms that assist creatives in both the early and later stages of content production in aspects such as story visualization and audience understanding. The team will partner with the content production teams in Studio as well as the product management and engineering teams to develop and test new models/algorithms.

The Netflix Studio is using data and algorithms to revolutionize content production, and you along with your team will have the opportunity to do groundbreaking work that will shape the industry.

To learn more about our research and analytics work, check out the Netflix Research website.

Responsibilities
• Build and lead an applied research team that leverages algorithms to assist content creators.
• Grow the team by attracting diverse top talent in the field.
• Provide mentorship to leaders and individual contributors on the team and guide technical thinking.
• Foster an inclusive environment, where all viewpoints are welcomed and encouraged.
• Partner closely with business stakeholders and engineering teams to integrate work outputs into the content production workflow.
• Provide thought leadership and identify new areas where algorithms can play a significant role.
• Work with senior management and executives to develop the vision for a data-driven Netflix Studio.
• Think broadly about the Netflix business and contribute to efforts beyond your domain.

Qualifications
• Demonstrated leadership experience in building, managing, mentoring, and inspiring applied research teams, with a proven track record in the VFX and/or animation industry.
• Expertise in computer vision, machine learning, or computer graphics.
• Experience building and deploying algorithmic solutions in production.
• Exceptional interpersonal and communication skills coupled with strong business acumen.
• Proven ability to partner with senior leaders and influence peer organizations.
• High-energy self-starter with a passion for your work, tolerance for ambiguity in a fast-paced setting, and a positive attitude.
• Passion for movies/TV would be a plus!

Culture

You will have the opportunity to impact the business in a meaningful way. You will have the freedom to innovate, solve interesting problems and influence in a fast paced, exciting environment. You will work with smart people who love to solve hard problems, and who not only expect but also foster high performance. You can learn more about the Netflix culture at jobs.netflix.com/culture.

We are an equal opportunity employer and celebrate diversity, recognizing that diversity of thought and background builds stronger teams. We approach diversity and inclusion seriously and thoughtfully. We do not discriminate on the basis of race, religion, color, national origin, gender, sexual orientation, age, marital status, veteran status, or disability status.
Location