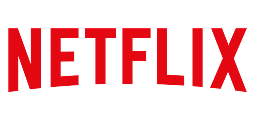 Full Time Job
Director Of Product Innovation, Promotional Media
Netflix
Job Description
It's an amazing time to be joining Netflix as we continue to transform entertainment around the world. We have grown to 183 million paid memberships in over 190 countries. We're creating original content at an unprecedented scale and have become the largest studio in the world. The Creative Production and Promotion team builds software that fuels four key steps in promoting a title: 1. Title & Launch Management: Managing the launch of titles and campaigns (risk & project management, title prioritization, etc.) 2. Globalization: Localizing our content, product, and marketing assets (dubs, subtitles, copy translation, etc.) 3. Creative assets & Promotional Media: Helping current and prospective members around the world discover our brand and titles through the production and distribution of artwork and videos. 4. Marketing Technology: Marketing Netflix and our titles (ad tech, publicity, and social media). This role will lead #3.

We're seeking an analytical and strategic product leader to lead Promotional Media products. You will lead and mentor a team of product managers to create compelling promotional video and artwork about our brand and content, and manage promotional assets across Netflix. You will collaborate with global and regional business leaders and your team to set a vision, chart a course. A successful candidate will have the creativity to look at problems in new ways and the boldness to try new things, a hypothesis-driven mentality, a balance of creativity and analytic skills, exceptional organizational influence, and exceptional leadership and management skills.

About This Role
• This position operates at a senior level, owning critical decisions and progress in this domain. Some of the questions this leader will tackle through technology are:
• What video, artwork and other assets should we create to maximize a title's performance on our service and in our marketing/communications?
• How can we apply data and ML to drive better decision making across our operations and creative teams and to generate assets?
• How can we efficiently operationalize new testing across Netflix titles?
• How can we use Netflix data to improve creative decisions?
• At Netflix, our product team is small so you have the opportunity to make a big impact on our member base of 193M members, and our unique culture drives our approach to innovation.

Responsibilities
• Set, communicate and execute on a vision and strategy for promotional video development at Netflix
• Mentor and coach a team of senior product managers
• Work with operational teams to roll out products to our talent, studio employees, and agencies
• Set, communicate, and vision for the promotional media team
• Instill a culture of hypothesis testing, measurement, and velocity to learn in the product organization
• Deliver and communicate measurable business impact
• Align and influence operational teams to solve business problems

What We're Looking For
• Proven record of successfully launching products or platforms
• Proven track record of leading and growing PM teams
• Exceptional management skills
• General Manager mentality - interest in the intersection of technology, operations, and business. Ability to mobilize the entire organization towards a common goal
• Ability to prioritize well, and articulate your product roadmap across business functions and geographies
• Ability to inspire, motivate, and lead large teams of designers, engineers, and business partners
• Ability to communicate well, whether in small group discussions, large-scale presentations, or to executives
• Exceptional analytical skills
• Experience or education in technology or business domains. An undergraduate degree in computer science, engineering, or related disciplines, or an MBA, are a plus.
Location