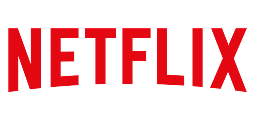 Full Time Job
Director Of Product Content Innovation
Netflix
Amsterdam, Netherlands
03-30-2021
Paid

Full Time
Senior (5-10 years) Experience
Job Description
We work to provide the best of entertainment, whenever and wherever our members want it. That means aggressive growth of our content library, and constant innovation of the Netflix experience itself, which we call ''product.''

The Director of Product Content Innovation - focused on Middle East, Africa, and Turkey - is a senior cross-functional leader who bridges digital product management and creative strategies to drive toward tomorrow's Netflix. You will sit at the intersection of product, content, and marketing strategies, identifying long-term opportunities and challenges while shepherding shorter-term projects that delight our current and future members. You will think big picture about our business goals and how we achieve them through innovation. You will use strong analytical sense to evaluate ideas and dissect problems. You will build confidence across disciplines, speak multiple professional languages, and translate needs into opportunities. That means thinking strategically about audience and business needs, understanding product mechanics, shepherding compelling packaging and presentation of content, tracking metrics and dissecting performance, and championing product improvements for these markets. As a product leader, you must demonstrate a strategic approach to what matters to the business, an ability to lead through influence, react appropriately in high pressure situations and have a talent for prioritizing quickly in ambiguity. You will play a crucial role in developing the launch strategy for our local content slate.

Requirements:
• Demonstrated tenacity, resilience, and leadership experience that enables you to organize and lead projects, overcome challenges, and propose solutions. We seek a highly motivated self-starter.
• At least 7-10 years of experience as a senior-level product manager, senior-level digital producer or senior-level consultant leading significant cross-organizational projects or business consultancy background.
• Be both quantitative and qualitative. You should be able to quickly assess and understand complex systems, but also have high EQ, so that you can be a product ambassador to the rest of the organization and our global partners.
• High proficiency in English and fluency in one of the native languages or dialects across the Middle East, Africa and Turkey region.
• Superb communication skills - You must be able to cultivate strong working relationships, communicate effectively, write meticulously, and give outstanding presentations.
• Interest in data-informed decision-making, and ability to problem-solve with and without perfect metrics.
• A deep understanding of the entertainment landscape in one of these markets will go far
• Willingness to travel to the United States and other parts of the world
• Experience in large-scale digital production or publishing, i.e. tech, media, or agency environment.
• Arrive earnest, mature, and ego-free. We welcome open, candid feedback, and expect every teammate to invest in bettering themselves and the group.
• A college degree or equivalent background required, MBA a plus.

Ideal candidates will:
• Love interacting with content creatives and backend engineers alike.
• Have an eye for compelling design, and be able to advocate on behalf of what's best for the member experience.
• Have had experience in a high-tech setting, and can quickly get up to speed on the distinctive nature of our system architecture, algorithms, and overall approach to intelligent automation and personalization.
• Entertainment experience working with media, television, or film creators.

A Few Things Worth Knowing:
• In order to attract deep talent, we pay top of market. Solving hard problems requires highly talented people, and we compensate appropriately. We expect a lot from each individual.
• This role is both strategic and operational, and does not have any direct reports.
• Our culture is unique and we live by our values, so it's worth learning more about Netflix Culture.
Location