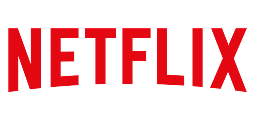 Full Time Job
Director, Music Licensing
Netflix
London, United Kingdom
05-19-2021
Paid

Full Time
Executive (10+ years) Experience
Job Description
Netflix‌ ‌is‌ ‌the‌ ‌world's‌ ‌leading‌ ‌streaming‌ ‌entertainment‌ ‌service‌ ‌with‌ ‌208‌ ‌million‌ ‌paid‌ memberships‌ ‌in‌ ‌over‌ ‌190‌ ‌countries‌ ‌enjoying‌ ‌TV‌ ‌series,‌ ‌documentaries‌ ‌and‌ ‌feature‌ ‌films‌ ‌across‌ ‌a‌ ‌wide‌ ‌variety‌ ‌of‌ ‌genres‌ ‌and‌ ‌languages.‌ ‌Members‌ ‌can‌ ‌watch‌ ‌as‌ ‌much‌ ‌as‌ ‌they‌ ‌want,‌ ‌anytime,‌ ‌anywhere,‌ ‌on‌ ‌any‌ ‌internet-connected‌ ‌screen.‌ ‌Members‌ ‌can‌ ‌play,‌ ‌pause‌ ‌and‌ ‌resume‌ ‌watching,‌ ‌all‌ ‌without‌ ‌commercials‌ ‌or‌ ‌commitments.‌
The Opportunity
Our growing global Music Business & Legal Affairs Group is looking for a new member to join the CMO team (whose members are currently based in London and Berlin): a Director, Music Licensing who shares our passion for music and the entertainment industry. Someone who seeks out and thrives in our Netflix culture where freedom and responsibility are a tenet, and passion, innovation and curiosity are mandates. A stunning and selfless colleague for whom no task is too small or insurmountable.
The Music Business & Legal Affairs Group is an international group with members in offices around the world and is responsible for all of Netflix's global music business affairs, legal affairs and strategy, from the production and licensing of Netflix Originals through to the marketing and distribution of the Netflix service globally. This role will be based in one of our European offices (preferably Amsterdam, Berlin, London, Rome, Paris, Madrid, Stockholm, or Copenhagen) and reports to the VP, Music Group (based out of the London office).
This exciting and challenging role focuses on the distribution side of the business and will be responsible for structuring, negotiating and drafting agreements with collective management organisations (''CMOs''). Most of the CMOs that Netflix works with license music publishing rights, but some manage other types of authors' or performers' rights and therefore candidates with a broad range of commercial & IP experience will be preferred.
A central part of the role requires the preparation of the commercial and legal strategy for negotiating licenses with CMOs. This involves working with internal and external stakeholders, reviewing technical and financial data, and taking ownership of the deal process from start to finish. Candidates must have experience of licensing copyright and related rights in multiple jurisdictions, together with a strong understanding of the issues facing technology companies operating in the content space. The role also involves advising on music issues as and when they affect discussions with either the licensors or the producers of film and TV content suppliers globally.
The successful candidate will handle music contracts and copyright related matters as they arise, will likely need to dig into local law and practice in various international territories, and should be extremely comfortable working independently and making decisions that have both legal and business impacts. They should have a curiosity for technology, reporting formats and music data. They will have an innate ability to maintain organization and focus that fuels their effectiveness in successfully juggling multiple projects.
As a Director, Music Licensing, your music experience enables you to dissect the legal intricacies of music and related rights across different jurisdictions, assess the regulatory environment in which Netflix operates, & evaluate the commercial options in negotiations with rightsholders. You understand the dynamics among the different moving parts of the music industry, and know when and how to engage and align the appropriate teams when a music issue calls. You are comfortable evaluating risk with imperfect or lacking information and have the confidence to make quick decisions. You think creatively, have impeccable judgment, are comfortable with exploring new transaction models, and flexible in pivoting within a strategy when needed. You think globally.
This is an opportunity to be part of a public company with a great consumer brand and to help Netflix shape the future of entertainment.
Requirements
The ideal candidate will have: 10+ years of music industry experience, including direct, hands-on experience in structuring, negotiating and drafting commercial licenses with collective management organisations, music publishers and record labels; in-depth knowledge of music copyright in the audio-visual or audio sector (and ideally the series/film production process); practical knowledge of the music - and technology industries including the data and operational challenges in this space; active international relationships with lawyers, music publishers and record companies; comfort and flexibility in working with different laws and practices across territories; and understanding of the evolving CMO, theatrical, VOD and TV landscapes. Experience providing in-house support for digital service providers is highly preferred.
The successful candidate will also possess the following:
• Exceptional drafting and project management skills
• Negotiation and communication style that is adaptable to local markets
• Clear, concise and effective communication skills
• Highly-collaborative, with the ability to be fluid and respond positively to change and new ideas
• Unparalleled organizational skills and an unwavering attention to detail
• Strong analytical capabilities and judgment, even when the rules are unclear and the issues are of first impression
• Ability to work proactively, independently and reliably under tight timeframes in a fast-paced environment
• Ability to balance complex legal and business risks in complex negotiations in order to make smart business decisions
• Resourceful and able to pivot quickly, think practically and be solution-oriented
• Curiosity and eagerness to tackle additional projects as needed, including matters outside of your area of expertise
• Tech-savvy, with a strong sense of how cloud-based document and database systems are used in a modern business environment
• A commitment to embrace and advocate for inclusion
Jobcode: Reference SBJ-gm5j76-35-170-64-36-42 in your application.
Location