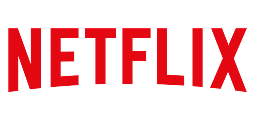 Full Time Job
Creative Writing Strategist
Netflix
Seoul, Republic of Korea
10-04-2023
Paid

Full Time
Executive (10+ years) Experience
Job Description
Netflix is building the world's leading entertainment platform, offering great films and series that push the boundaries of storytelling and delight members of all ages and tastes across the world. Our team, Creative Writing Strategy, shapes the words that guide members to the content that is right for them.
We are seeking a seasoned writing strategist to join our team. The ideal candidate is a skilled writer and editor who is an expert on Korean movies and shows. We are particularly interested in writers who have proven multilingual proficiency in writing and editing world-class creative content. Proven native writing skills in Korean and English are necessary to succeed in this role.
Responsibilities
You'll be expected to write and oversee clear, engaging, accurate copy in English and Korean. You'll be writing synopses, trailer scripts, key art copy and more, and you'll work with our innovation teams to constantly test what resonates with our members.
In addition to executing writing tasks yourself, you'll work with a talented team of entertainment writers, editors, and colleagues across the globe to build context around titles and help connect users to the content they love.
You'll apply your writing expertise and passion to cross-functional innovation projects, collaborating with other writing, analysis, localization, design and product teams. Since we are part of a distributed team, you'll use Slack, Google Workspace, email and other digital tools to communicate about assignments, projects and publishing deadlines.
You'll work with a Managing Editor to ensure that projects are adequately resourced with the right writers, and you'll ensure that external resources (vendors) have access to relevant information and provide editorial guidance for high-priority titles. You'll also collaborate closely with other stakeholders to gather insight on Netflix original language content and support the writing efforts to bring this content to a global audience.
What Will Help You Succeed
• Deep content and cultural knowledge about Korean media, including current trends in entertainment. Simply put, you're a superfan who's excited to write about film and TV from Korea - and you want to help Netflix members around the globe get excited about it all.
• Experience and comfort collaborating with multifaceted digital production teams. You don't flinch when someone gives you constructive feedback - in fact, you actively seek out ways to improve your work and solicit feedback from cross-functional partners.
• A love of language. Even though you're an expert with deep knowledge, you'll always write with an empathetic understanding of a broader audience in mind. You must be comfortable with rigorous editing, tight deadlines and workshopping copy with a team of writers and editors.
• Flexibility and versatility as a writer. Whether the assignment at hand is a trailer script for highbrow film, a synopsis for blockbuster rom-com or an animated educational series for kids, you understand that different types of content should have copy tailored to their respective tones.
• A commitment to our team's core values, like candid feedback, passion and curiosity.
• Experience with creating at scale and working with outsourcing models.
• Innovative thinking. We're looking for someone who's constantly looking for ways to improve the member experience through experimentation and testing.
Key responsibilities:
• Align with stakeholders on creative briefs to ideate, oversee and/or execute copy for high-touch, high-priority titles on the service. This could pertain to films, series, games, trailers, and other copy found on the product.
• Brainstorm with creative teams and come up with concepts to position movies and shows on the product through writing.
• Create and supervise creative briefs for external vendors working on high-touch titles.
• Contribute to innovation initiatives and give feedback to continuously improve writing tools and workflow.
• Share context around specific markets and initiatives with cross-functional partners and Managing Editors - these include presentations, regular syncs with partners, etc.
• Work with the Managing Editor to continuously update documentation for writing standards and quality control, including sensitive language style guides, regional workflow, etc.
• Audit and provide feedback on writing tasks executed by external partners. This includes regularly reviewing synopses and other relevant writing tasks, completing scorecards, providing meaningful and actionable feedback to partners, and escalating concerns to the Managing Editor as needed.
Key Qualifications
• 10+ years experience in writing and editing in creative spaces, such as consumer-focused copywriting, short-form digital, scriptwriting or entertainment journalism
• Full native fluency in English and Korean (written and spoken)
• Strong business acumen and proven stakeholder management skills
• A nuanced perspective on Korean and other Asian media
• Independent and self-motivated working style
• Mastery of AP style
• Excellent organizational skills
• Outstanding communication skills
Good-to-Haves
• Fluency in a third language is a plus
• Recently published examples of film/television criticism or culture writing
• Experience working with global brands
• Experience with AB testing
• Management experience
Please note that candidates will be asked to complete a brief (and fun) writing exercise as a part of the application process.
We are an equal opportunity employer and celebrate diversity, recognizing that diversity of thought and background builds stronger teams. We approach diversity and inclusion seriously and thoughtfully. We do not discriminate on the basis of race, ethnicity, religion, color, place of birth, sex, gender identity or expression, sexual orientation, age, marital status, military service status or disability status.
넷플릭스는 다양한 경험과 생각을 가진 구성원이 모였을 때 최고의 성과를 내는 팀을 만들어 갈 수 있다고 믿고 있습니다. 다양성과 포용성은 우리가 지향하는 기업 문화의 핵심 중 하나이며, 이것의 궁극적인 목적은 모든 직원이 역량을 마음껏 발휘하고 성장하며 기여할 수 있도록 환경을 조성하는 것입니다. 인재를 선별하는 과정은 이러한 목적을 달성하는 데 매우 중요합니다. 이에 따라 넷플릭스는 성별, 인종, 피부색, 국적, 종교, 성적 지향, 나이, 결혼 여부 등 모든 개인적인 배경과 상관없이 모두에게 평등한 기회를 보장하며, 공정한 과정을 통해 채용을 진행하고 있습니다.
장애인 및 국가보훈 대상자는 관련 법령에 따라 우대합니다.
Note:
We are aware of an issue where some applicants may face difficulties submitting their resumes via our job site. Our internal teams are currently working on solving the issue. In the meantime, if you face difficulties in submitting your application to our job site, try this:
(1) Clear your cookie and cache, then resubmit your application.
(2) Apply for this job using this link.
Jobcode: Reference SBJ-d5nwqe-44-197-101-251-42 in your application.
Find More Jobs Like This
Location