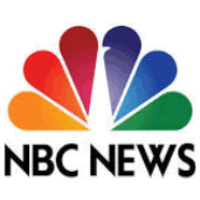 Full Time Job
Field Technical Manager
NBC News
Long Island City, NY
11-07-2020
Paid
Full Time
Executive (10+ years) Experience
Job Description
Responsibilities
The Field Operations Engineering department is charged with supporting NBC News and all its subsidiaries including MSNBC with remote broadcast capabilities to cover all major news events world-wide. Candidate for this position must be able to work alone or with a team under extreme conditions and deadlines and deal with a flexible work schedule including holidays, weekends and evenings and overtime. Candidate must be available for overnight and/or overseas travel to natural disasters or conflict ridden parts of the world, or otherwise hazardous locations.

Responsibilities Include:
- Plan and execute all technical support for major NBC News remotes worldwide including equipment procurement, complete logistical support, and personnel booking/scheduling consistent with budgetary guidelines.
- Supervise the maintenance and operation of Broadcast/IT infrastructure at all NBC News bureaus worldwide, including budget preparations, capital appropriations, and personnel training.
- Advise management and team on all issues relating to remote systems design, bureau re-design, and new equipment evaluations/industry trends.

Must be willing to perform the above duties overseas in under-developed countries and/or areas of military conflict. Must be willing to travel on short notice for extended periods.

Qualifications/Requirements
- Associate degree in Electrical/Electronic Engineering,

Bachelors degree recommended.
- Valid passport with no limitation on international travel

required.
- Experience in managing represented employees

required, experience with NABET Local 11 work rules

recommended.
- Minimum 10 years experience required as

maintenance/operations engineering manager at top-50

television station or network.
- Extensive documented success in the

planning/supervision of major television remote

productions, planning/design/implementation of digital

video/audio transmission facilities & non-linear editing

systems.
- Basic knowledge of IT systems, TCP/IP protocols, digital

satellite uplink systems, AVID non-linear editing systems,

and VoIP applications.
- Basic knowledge of financial planning principles including

cost/benefit analysis, payback period computations, and

NPV.

Additional Job Requirements:
• Must be willing to work in Long Island City, NY.
• Must have unrestricted work authorization to work in the United States.
• Must be willing and able to work flexible hours, under tight deadline pressure, including breaking news.
Location