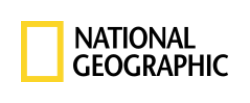 Contract Job
Programming Executive
National Geographic
Singapore, Singapore
10-18-2020
Job Description
Programming Executive – National Geographic (1 year contract)

We are looking for a driven individual who has a passion for TV and is keen to learn about new market trends, the latest competitor offerings and the fast changing industry we work in. To be successful in this role you will appreciate the details and importance of data, planning and scheduling in audience engagement and our channel and business strategy. Applicants with less experience will be considered as Programming Assistant.

Responsibilities:

Your contribution to the team:
• Inputting data into OnAir (internal scheduling system)
• Creating Monthly Highlights / Premiere List / TV Listings for relevant stakeholders
• Data entry in program scheduling software (IBMS)
• Enter traditional and simplified Chinese information into the scheduling system for all three National Geographic channels (National Geographic, Nat Geo Wild and Nat Geo People)
• Basic data entry into video on demand scheduling system
• Create/Update Key Priorities Deck to local marketing offices
• Update official website and maintain social media platforms
• Check Status and Manage inventory for Fox+.
• Direct Operations for Fox+ on MPX (Image Upload / Input Ratings / Availability Period) and Report Bugs / Re-publish.
• Manage social media platforms.
• Ad Hoc Admin duties.

Basic Qualifications:

Your profile
• Hold a relevant Bachelor's Degree
• High level of proficiency in Microsoft Word, Excel and PowerPoint applications.
• Knowledge of scheduling systems (desired skill)
• Close attention to detail and a high level of accuracy
• Ability to multitask in a fast paced work environment
• A good team player with professional drive
• Understanding of social media platforms
• Strong verbal and written communication skills
• Thrives under pressure and enjoys working in a high-intensity environment and able to meet tight deadlines
• Fluent in written, speaking and reading in English and Chinese. (Traditional and Simplified)
• Strong communicator and team player

The Walt Disney Company is an Equal Opportunity Employer. We strive to be a diverse workforce that is representative of our audiences, and where all can thrive and belong. We are committed to building a team that includes and respects a variety of voices, identities, backgrounds, experiences and perspectives.



Additional Information:

This position is with The Walt Disney Company (Southeast Asia) Pte. Limited, which is part of a business segment we call Media Networks.
Location
Company Profile
National Geographic
The Walt Disney Company Media Networks segment includes cable and broadcast television networks, television production and distribution operations, publishing, domestic television stations, digital businesses and radio networks and stations.