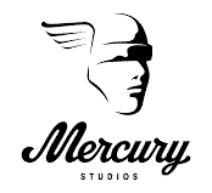 Full Time Job
Senior Digital Producer
Mercury Studios
Kings Cross, United Kingdom
03-10-2021
Job Description
Mercury Studios is a multi-faceted content studio established to develop, produce, and invest in innovative, music-based storytelling. In addition to content development and production, Mercury Studios includes our award-winning library that includes nearly 2,000 hours of programming and more than 800 titles of original documentaries. Mercury Studios produces content with music continuing to serve as the foundation for projects across performance/live, factual/reality, scripted, artist and filmmaker partnerships and remastering and audio originals via film and television content, podcasts and short.

Skills & Experience

Be creative and collaborative
• Work directly with the SVP of Digital to create and execute internally-generated IP across all digital platforms
• Create pitches and plans for branded initiatives
• Write and producing content for our digital handles
• This person will oversee the development, execution, and delivery of multiple mid-form & short-form content pieces throughout the year
• Work directly with brands to develop content around their initiatives
• Work directly with artists to help bring their ideas to life

Be production minded
• This role will liaise with production management to bring in freelancers and plan shoots
• They will work with our rights & clearance department to ensure all music content goes through the appropriate processes
• Guide an idea throughout every step of the production cycle; from ideation, to outline, to execution, through post
• Oversee small teams of freelancers on a project-to-project basis

Person Specification

Necessary
• A proven track record of creating mid-form content across YouTube - with AVODs and streamers a plus
• A passion for music, culture, and creativity
• Have a deep understanding of the types of content that work on the various digital platforms
• Up to date on creative best practices across YouTube
• Experience producing content on social platforms, primarily Instagram, TikTok, and Facebook
• Experience with a digital publisher is a plus

Your Benefits
• Group Personal Pension Scheme (between 3% and 9%)
• Private Medical Insurance
• 25 paid days of annual leave
• Interest Free Season Ticket Loan
• Holiday Purchase scheme
• Dental and Travel Insurance options
• Cycle to Work Scheme
• Salary Sacrifice Cars
• Subsidised Gym Membership
• Employee Discounts (Reward Gateway)

Just So You Know…

The company presents this job description as a guide to the major areas and duties for which the jobholder is accountable. However, the business operates in an environment that demands change and the jobholder's specific responsibilities and activities will vary and develop. Therefore, the job description should be seen as indicative and not as a permanent, definitive and exhaustive statement.
Location
Company Profile
Mercury Studios
We are Universal Music Group, the world's leading music company. We are the home for music's greatest artists, innovators and entrepreneurs.