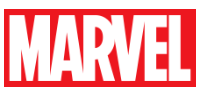 Full Time Job
Systems Engineer
Marvel Entertainment
Remote / Virtual
01-08-2021
Paid
Full Time
Senior (5-10 years) Experience
Job Description
As a Systems Engineer on the Marvel Engineering Operations team your role will be to assist with engineering initiatives and projects. You will also be assisting our on-set global production technical teams with guidance, training, and front-line support assistance as needed. Your passion for engineering should be visible to your team, stakeholders and in everything you and your team delivers.

This position will be offset from Marvel Studios Pacific Time standard business hours, it will also be a WFH fully remote role. Shift hours are 4am (GMT +00:00) to 2pm (GMT +00:00).

Responsibilities:
• Assisting with Engineering initiatives - both as separate project owner or as a resource to continue the momentum of top-priority projects
• Supporting the remote productions Client Services teams with technical guidance and assisting with higher level engineering expertise as well as occasional direct production support in the event critical issues arise
• Project lead for maintenance windows
• Answering overflow helpdesk calls (T2 support) from local and remote productions
• Monitoring transfer queue's for all productions
• Ensuring that render jobs are properly prioritized in the queue system so that project goals are met while monitoring the render farm's health and status on a regular basis

Basic Qualifications:
• A strong problem solver. You take deep pride in your work and view each new problem as an opportunity for success; you approach challenges creatively, but methodically
• Comfortable with ambiguity. You face change with a cool head and persevere even if you don't have all the details; you're comfortable moving between projects and facing the uncertain because risk and change motivates you to evolve and innovate
• Technically astute. You rapidly learn new skills, grasping complicated technical information that often leaves others lost whether it's product, industry, or hard tech knowledge, you absorb it quickly and are ready for more
• A collaborator. Ready to engage with other engineers and cross-functional teams inside Marvel and outside with the larger Disney organization and beyond
• Ready to contribute new ideas to a larger community of high-caliber engineers

Preferred Qualifications:
• Experience working in fast paced, complex, media production environments
• Smart, self-driven with a keen focus on and track record of exceptional delivery of innovative solutions
• Knowledge in config management (e.g. Puppet, Ansible, Salt)
• Knowledge of systems monitoring, reporting, and logging systems (e.g. Zabbix, Grafana, Graylog)
• Strong knowledge of operating systems and systems management (e.g. Linux, Windows Server, OSX)
• At least one scripting language in your toolbox (e.g. Python, Powershell, Bash)
• Local and networked file sharing protocols (e.g. SMB, SMBv3, NFS, CIFS)
• Virtual hosting technologies (e.g. VMWare, Hyper-V, KVM)
• High speed data transport applications (e.g. Aspera, Signiant)
• Typical data center, network, and application architectures as they pertain to Media Production
• High performance data storage solutions whether SAN, NAS, or Clustered (e.g. Isilon)
• Exceptional analytical and problem-solving skills
• Strong oral and written communication skills

This position will be offset from Marvel Studios Pacific Time standard business hours, it will also be a WFH fully remote role. Shift hours are 4am (GMT +00:00) to 2pm (GMT +00:00).

Required Education

BS in Computer Science or related field with 5+ years of experience or equivalent

About Marvel Studios:

Marvel Studios has created one of the most powerful brands by bringing memorable, life-changing storytelling to the world through incredible characters like Iron Man, Thor, Black Panther and Captain America. The Marvel Cinematic Universe multi-film franchises have redefined the genre in building a universe filled with creativity, innovation and collaboration. At Marvel Studios, you will be part of a team that helps propel our legacy into the future with a vision as far-reaching as our stories.

This position is with The Walt Disney Company (Australia) Pty Limited, which is part of a business segment we call Marvel Studios.
Location