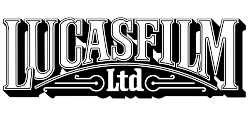 Full Time Job
VFX Supervisor
Lucasfilm
London, United Kingdom
11-28-2020
Job Description
Description

Position at Industrial Light & Magic

Primary Responsibilities and Accountabilities
• Supervise the Effects team to deliver the desired effect for the film.
• Provide constructive creative oversight and feedback to the Effects Technical Directors.
• Partner closely with show and production leadership to ensure the desired effects are delivered and that deadlines are met.
• Responsible for guiding the overall effects and simulations on schedule and budget.
• Partners with production management to provide artists with performance feedback, guidance, mentoring, resolving performance issues and maintaining positive morale amongst the crew.
• Attends all relevant meetings to promote effective communication throughout the production team.

Key Peers or Relationships
• Works closely with the VFX Supervisor, CG Supervisor, Producer and other Leads/Supervisors.
• Liaises with other departments involved in the pipeline including Lighting, Compositing, Modeling.

Job Requirements
• Bachelor's degree in Computer Science or Computer Graphics or equivalent work experience.
• Expert Maya software, and knowledge and experience in Python, Hscript or Mel.
• Proven production experience, also with experience in a leadership role in film visual effects
• Highly proficient skills in technical problem solving
• Strong communication skills (written, verbal and interpersonal)

Skills / Competencies
• Proficiency with Linux, Unix
• Expertise with Maya and Houdini
• Professional experience with python scripting
• Produced effects smoke, fire, dust, explosions, water, clouds, steam and particles.
Location
Company Profile
Lucasfilm
Lucasfilm is among the world's leading entertainment service companies, a pioneer in visual effects and sound across multiple mediums, and is home to the legendary Star Wars and Indiana Jones franchises.