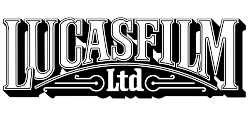 Full Time Job
Senior Animator - ILM TV
Lucasfilm
London, United Kingdom
01-31-2021
Job Description
Description

Position at Industrial Light & Magic

Responsible for designing and creating the motion of computer graphics characters within a shot while overseeing the animation of a sequence of shots on a specific production.

Primary Responsibilities
• Lead creation of outstanding animation for graphics creatures and objects within a shot, using various animation software programs
• Comprehend and execute direction from Lead Animator or Animation Supervisor
• May supervise the work of entry, mid and mid-high level animators at the discretion of the Animation Supervisor
• Participates as a team member in determining various aesthetic solutions; provides feedback to other members of the production by attending dailies on a regular basis
• Expected to train and mentor new Animators as well as provide technical assistance to the show supervisors before and during the production
• Maintain or exceed a consistent level of productivity while meeting deadlines and producing high quality work.
• Performs other tasks related to the creation of computer-generated animation.

Education / Experience
• Bachelor's Degree or equivalent in traditional animation
• Significant experience working in cel, stopmotion or computer animation with experience working on feature films.
• Significant experience working at Mid-Level Animator level in conjunction with recommendations for advancement by the Animation Supervisors and the Department Manager.

Required Skills / Competencies
• Proven track record of delivering high end VFX across a range of episodic television genres
• Strong understanding of the pace and production process of episodic television.
• Expert knowledge of traditional animation principles, acting, film production and compositional design while demonstrating exceptional skills as an animator based as evidenced by portfolio, demo reel and references.
• Excellent organization and communications skills.

Required Technical Skills
• Knowledge of UNIX and shell scripting; expert knowledge of Maya, proprietary and other software programs.
• Knowledge of chaining and constraint techniques.
• Knowledge of both the CG production pipeline and the other production processes at ILM.
Location
Company Profile
Lucasfilm
Lucasfilm is among the world's leading entertainment service companies, a pioneer in visual effects and sound across multiple mediums, and is home to the legendary Star Wars and Indiana Jones franchises.